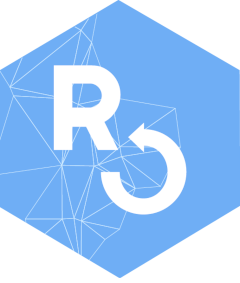 Check Genome Availability
Source:
R/is.genome.available.R
is.genome.available.Rd
This function checks the availability of a given genome on the NBCI servers specified as scientific name.
Arguments
db

a character string specifying the database from which the genome shall be retrieved:

db = "refseq"

db = "genbank"

db = "ensembl"

db = "uniprot"

organism

there are three options to characterize an organism:

by scientific name: e.g. organism = "Homo sapiens"

by database specific accession identifier: e.g. organism = "GCF_000001405.37" (= NCBI RefSeq identifier for Homo sapiens)

by taxonomic identifier from NCBI Taxonomy: e.g. organism = "9606" (= taxid of Homo sapiens)

details

a logical value specifying whether or not details on genome size, kingdom, etc. shall be printed to the console intead of a boolean value.
Value
a logical value specifing whether or not the genome of the input organism is available. In case details = TRUE only a character string specifying the genome details is being returned.
Details
Internally this function calls the listGenomes function to detect all available genomes and checks whether or not the specified organism is available for download.
Examples
if

 

(

FALSE

)

 

{




# checking whether the Homo sapiens genome is stored on NCBI




is.genome.available

(

organism 

=

 

"Homo sapiens"

, db 

=

 

"refseq"

)







# and printing details




is.genome.available

(

organism 

=

 

"Homo sapiens"

, db 

=

 

"refseq"

, details 

=

 

TRUE

)







# checking whether the Homo sapiens genome is stored on ENSEMBL




is.genome.available

(

organism 

=

 

"Homo sapiens"

, db 

=

 

"ensembl"

)







# and printing details




is.genome.available

(

organism 

=

 

"Homo sapiens"

,
                    details 

=

 

TRUE

, 
                    db 

=

 

"ensembl"

)




}