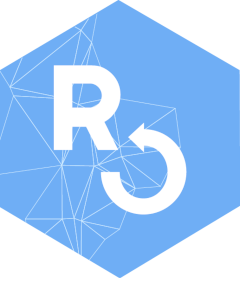 Metadata and Data Entities
Mark Padgham
2022-07-01
Source:
vignettes/entities.Rmd
entities.Rmd
This vignette gives a tabular overview of how the two systems currently implemented (zenodo and figshare) align with the official entities defined in the Dublin Core Metadata Initiative (DCMI). These DCMI entities or "terms" can be extracted from the atom4R package as a data.frame object with the following lines:
The corresponding entities in the zenodo API are defined at developers.zenodo.org, and those for figshare at docs.figshare.com.
Zenodo has a separate "Metadata Resource," elements of which are noted "(m)".
| DC | Zenodo | Figshare |
| --- | --- | --- |
| abstract | description(m) (also DC description) | description |
| accessRights | access_right(m)/access_conditions(m) | |
| accrualMethod | | |
| accrualPeriodicity | | |
| accrualPolicy | | |
| alternative | | |
| audience | communities(m) | |
| available | | |
| bibliographicCitation | journal/conference/imprint/partof/thesis metadata(m(m)) | |
| conformsTo | | |
| created | created | timeline:firstOnline |
| dateAccepted | publication_date(m)/dates(m) | timeline |
| dateCopyrighted | publication_date(m)/dates(m) | timeline |
| dateSubmitted | publication_date(m)/dates(m) | timeline |
| educationLevel | | |
| extent | | |
| hasFormat | | |
| hasPart | files/related_identifiers(m) | |
| hasVersion | version(m) (see also DC isVersionOf/identifier) | |
| instructionalMethod | | |
| isFormatOf | | |
| isPartOf | | projects/collections |
| isReferencedBy | | projects/collections |
| isReplacedBy | | |
| isRequiredBy | | |
| issued | | |
| isVersionOf | version(m) (see also DC hasVersion/identifer) | |
| license | license(m) | license |
| mediator | | |
| medium | upload_type(m)/image_type(m) | defined_type |
| modified | modified | |
| provenance | | |
| references | references(m) | references |
| replaces | | |
| requires | | |
| rightsHolder | | |
| spatial | locations(m) (see also DC location) | |
| tableOfContents | | |
| temporal | | |
| valid | | |
| DC | Zenodo | Figshare |
| --- | --- | --- |
| contributor | contributors(m) | |
| coverage | locations(m) (see also DC spatial) | |
| creator | creators(m)/owner | authors |
| date | dates(m) | timeline |
| description | description(m) (also DC abstract)/method(m)/state | description |
| format | | defined_type |
| identifier | doi(m)/doi_url(m)/record_id/record_url | |
| language | language(m) | |
| publisher | | |
| relation | | |
| rights | | |
| source | | |
| subject | keywords(m)/subjects(m) | categories (per defined list) |
| title | title(m)/version(m) | |
| type | upload_type(m) | |