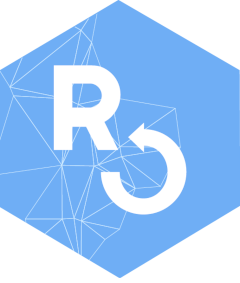 hoardr class
Source:
R/hoard_client.R
hoard.Rd
Arguments
path

(character) a path to cache files in. required

type

(character) type of cache. One of "user_cache_dir" (default), "user_log_dir", "user_data_dir", "user_config_dir", "site_data_dir", "site_config_dir". Can also pass in any function that gives a path to a directory, e.g., tempdir(). required.
Details
For the purposes of caching, you'll likely want to stick with user_cache_dir, but you can change the type of cache with the type parameter.
hoard is just a tiny wrapper around HoardClient$new(), which isn't itself exported, but you can use it if you want via :::
Methods
cache_path_get()

Get the cache path return: (character) path to the cache directory

cache_path_set(path = NULL, type = "user_cache_dir", prefix = "R", full_path = NULL)

Set the cache path. By default, we set cache path to file.path(user_cache_dir, prefix, path). Note that this does not actually make the directory, but just sets the path to it.

path (character) the path to be appended to the cache path set by type

type (character) the type of cache, see rappdirs

prefix (character) prefix to the path value. Default: "R"

full_path (character) instead of using path, type, and prefix just set the full path with this parameter

return: (character) path to the cache directory just set

List files in the directory (full file paths) return: (character) vector of file paths for files in the cache

mkdir()

Make the directory if doesn't exist already return: TRUE, invisibly

delete(files, force = TRUE)

Delete files by name

files (character) vector/list of file paths

force (logical) force deletion? Default: TRUE

return: nothing

delete_all(force = TRUE)

Delete all files

force (logical) force deletion? Default: FALSE

return: nothing

details(files = NULL)

Get file details

files (character) vector/list of file paths

return: objects of class cache_info, each with brief summary info including file path and file size

keys(algo = "md5")

Get a hash for all files. Note that these keys may not be unique if the files are identical, leading to identical hashes return: (character) hashes for the files

key(x, algo = "md5")

Get a hash for a single file. Note that these keys may not be unique if the files are identical, leading to identical hashes

x (character) path to a file

algo (character) the algorithm to be used, passed on to digest::digest(), choices: md5 (default), sha1, crc32, sha256, sha512, xxhash32, xxhash64 and murmur32.

return: (character) hash for the file

files()

Get all files as HoardFile objects return: (character) paths to the files

compress()

Compress files into a zip file - leaving only the zip file return: (character) path to the cache directory

uncompress()

Uncompress all files and remove zip file return: (character) path to the cache directory

exists(files)

Check if files exist

files: (character) one or more files, paths are optional

return: (data.frame) with two columns:

files: (character) file path

exists: (boolean) does it exist or not
Examples
(

x

 

<-

 

hoard

(

)

)




#>

 <hoard> 


#>

   path: 


#>

   cache path: 


x

$

cache_path_set

(

path 

=

 

"foobar"

, type 

=

 

'tempdir'

)




#>

 [1] "/tmp/RtmpzviHCa/R/foobar"


x




#>

 <hoard> 


#>

   path: foobar


#>

   cache path: /tmp/RtmpzviHCa/R/foobar


x

$

path




#>

 [1] "foobar"


x

$

cache_path_get

(

)




#>

 [1] "/tmp/RtmpzviHCa/R/foobar"





# Or you can set the full path directly with `full_path`




mydir

 

<-

 file.path

(

tempdir

(

)

, 

"foobar"

)




x

$

cache_path_set

(

full_path 

=

 

mydir

)




#>

 [1] "/tmp/RtmpzviHCa/foobar"


x




#>

 <hoard> 


#>

   path: foobar


#>

   cache path: /tmp/RtmpzviHCa/foobar


x

$

path




#>

 [1] "foobar"


x

$

cache_path_get

(

)




#>

 [1] "/tmp/RtmpzviHCa/foobar"





# make the directory if doesn't exist already




x

$

mkdir

(

)







# list files in dir




x

$

list

(

)




#>

 character(0)
cat

(

1

:

10000L

, file 

=

 file.path

(

x

$

cache_path_get

(

)

, 

"foo.txt"

)

)




x

$

list

(

)




#>

 [1] "/tmp/RtmpzviHCa/foobar/foo.txt"





# add more files


cat

(

letters

, file 

=

 file.path

(

x

$

cache_path_get

(

)

, 

"foo2.txt"

)

)


cat

(

LETTERS

, file 

=

 file.path

(

x

$

cache_path_get

(

)

, 

"foo3.txt"

)

)







# see if files exist




x

$

exists

(

"foo.txt"

)

 

# exists




#>

                            files exists


#>

 1 /tmp/RtmpzviHCa/foobar/foo.txt   TRUE


x

$

exists

(

c

(

"foo.txt"

, 

"foo3.txt"

)

)

 

# both exist




#>

                             files exists


#>

 1  /tmp/RtmpzviHCa/foobar/foo.txt   TRUE


#>

 2 /tmp/RtmpzviHCa/foobar/foo3.txt   TRUE


x

$

exists

(

c

(

"foo.txt"

, 

"foo3.txt"

, 

"stuff.txt"

)

)

 

# one doesn't exist




#>

                              files exists


#>

 1   /tmp/RtmpzviHCa/foobar/foo.txt   TRUE


#>

 2  /tmp/RtmpzviHCa/foobar/foo3.txt   TRUE


#>

 3 /tmp/RtmpzviHCa/foobar/stuff.txt  FALSE





# cache details




x

$

details

(

)




#>

 <cached files>


#>

   directory: /tmp/RtmpzviHCa/foobar


#>

 


#>

   file: /foo.txt


#>

   size: 0.049 mb


#>

 


#>

   file: /foo2.txt


#>

   size: 0 mb


#>

 


#>

   file: /foo3.txt


#>

   size: 0 mb


#>

 





# delete files by name - we prepend the base path for you




x

$

delete

(

"foo.txt"

)




x

$

list

(

)




#>

 [1] "/tmp/RtmpzviHCa/foobar/foo2.txt" "/tmp/RtmpzviHCa/foobar/foo3.txt"


x

$

details

(

)




#>

 <cached files>


#>

   directory: /tmp/RtmpzviHCa/foobar


#>

 


#>

   file: /foo2.txt


#>

   size: 0 mb


#>

 


#>

   file: /foo3.txt


#>

   size: 0 mb


#>

 





# delete all files


cat

(

"one\ntwo\nthree"

, file 

=

 file.path

(

x

$

cache_path_get

(

)

, 

"foo.txt"

)

)


cat

(

"asdfasdf asd fasdf"

, file 

=

 file.path

(

x

$

cache_path_get

(

)

, 

"bar.txt"

)

)




x

$

delete_all

(

)




x

$

list

(

)




#>

 character(0)





# make/get a key for a file


cat

(

1

:

10000L

, file 

=

 file.path

(

x

$

cache_path_get

(

)

, 

"foo.txt"

)

)




x

$

keys

(

)




#>

 [1] "fe28308b4b9c4b40998cf4d5927a15ed"


x

$

key

(

x

$

list

(

)

[

1

]

)




#>

 [1] "fe28308b4b9c4b40998cf4d5927a15ed"





# as files


Map

(

function

(

z

)

 

z

$

exists

(

)

, 

x

$

files

(

)

)




#>

 [[1]]


#>

 [1] TRUE


#>

 





# compress and uncompress




x

$

compress

(

)




#>

 compressed!


x

$

uncompress

(

)




#>

 uncompressed!





# reset cache path




x

$

cache_path_set

(

path 

=

 

"stuffthings"

, type 

=

 

"tempdir"

)




#>

 [1] "/tmp/RtmpzviHCa/R/stuffthings"


x




#>

 <hoard> 


#>

   path: stuffthings


#>

   cache path: /tmp/RtmpzviHCa/R/stuffthings


x

$

cache_path_get

(

)




#>

 [1] "/tmp/RtmpzviHCa/R/stuffthings"


x

$

list

(

)




#>

 character(0)





# cleanup


unlink

(

x

$

cache_path_get

(

)

)