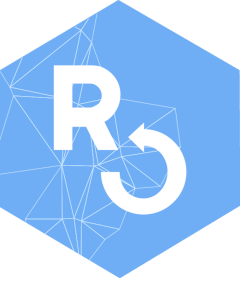 Authors and Citation
Authors
Matthew B. Jones. Author, maintainer.

Peter Slaughter. Author.

Jeroen Ooms. Author.

Carl Boettiger. Author.

Scott Chamberlain. Author.

David Beckett. Copyright holder.

University of Bristol. Copyright holder.

Regents of the University of California. Copyright holder.
Citation
Source: inst/CITATION
Jones M, Slaughter P, Ooms J, Boettiger C, Chamberlain S (2022). redland: RDF Library Bindings in R. doi:10.5063/F1VM496B, R package version 1.0.17-16, https://github.com/ropensci/redland-bindings/tree/master/R/redland.
@Manual{,
  title = {{redland}: RDF Library Bindings in R},
  author = {Matthew B. Jones and Peter Slaughter and Jeroen Ooms and Carl Boettiger and Scott Chamberlain},
  year = {2022},
  note = {R package version 1.0.17-16},
  url = {https://github.com/ropensci/redland-bindings/tree/master/R/redland},
  doi = {10.5063/F1VM496B},
}