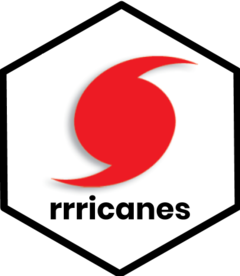 gis_windfield
Source:
R/gis.R
gis_windfield.Rd
Advisory Wind Field and Forecast Wind Radii
Arguments
key

Key of storm (i.e., AL012008, EP092015)

advisory

Advisory number. If NULL, all advisories are returned. Intermediate advisories are acceptable.
Details
Tropical Cyclone Advisory Wind Field http://www.nhc.noaa.gov/gis/archive_forecast_info_results.php?id=al14&year=2016 http://www.nhc.noaa.gov/gis/forecast/archive/ Example file name: al012017_fcst_001.zip [basin]2[year_num]2[year]4_fcst_[advisory]3.zip Many storms do not appear to have this data; especially earlier.
Not all advisories will be available for storms. For example, Hurricane Matthew (AL142016) is missing several advisories.