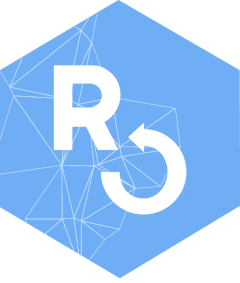 Replace values for a particular field in a BibEntry object
Source:
R/BibEntryAssignOp.R
cash-set-.BibEntry.Rd
Used to replace the values stored for a specified field in a BibEntry object.
Arguments
x

a BibEntry object

name

string; the field to assign the new values to.

value

character vector; the replacement field values to be assigned.
Note
The method expects date and name list fields to be in the format expected by Biblatex. The field specified by name does not have to be one currently in x.
Examples
bib

 

<-

 BibEntry

(

bibtype 

=

 

"misc"

, key 

=

 

"mclean"

, author 

=

 

"Mathew W. McLean"

, 
  title 

=

 

"My Work"

, year 

=

 

"2012"

)




bib

$

year

 

<-

 

2014




bib

$

author

 

<-

 

"McLean, M. W. and Carroll, R. J."

 


bib

$

url

 

<-

 

"https://example.com"




bib




#>

 [1] M. W. McLean and R. J. Carroll. _My Work_. 2014.


#>

 <https://example.com>.





bib

 

<-

 c

(

bib

, as.BibEntry

(

citation

(

)

)

)




bib

[

1

]

$

author

[

2

]

 

<-

 person

(

c

(

"Raymond"

, 

"J."

)

, 

"Carroll"

)




#>

 

Error in (function (x, i, j, ..., drop = FALSE) {    if (!length(x) || (missing(i) && missing(...)))         return(x)    ind <- NULL    if (missing(i)) {        dots <- list(...)    }    else if (is.numeric(i)) {        ind <- i    }    else if (is.logical(i)) {        ind <- which(i)    }    else if (is.character(i) && missing(j) && missing(...)) {        if (is.null(names(i))) {            ind <- match(i, names(x))            ind <- ind[!is.na(ind)]        }        else {            dots <- as.list(i)        }    }    else if (is.list(i) && missing(j) && missing(...)) {        dots <- i    }    else if (is.list(i) || is.character(i)) {        kall <- match.call(expand.dots = FALSE)        if (!missing(j)) {            kall$j <- NULL        }        if (!missing(...)) {            kall$... <- NULL        }        if (is.list(i[[1L]])) {            kall$i <- i[[1L]]            kall$j <- i[[-1L]]        }        ret.ind <- .BibOptions$return.ind        .BibOptions$return.ind <- TRUE        tryCatch({            kall$x <- force(x)            ind <- suppressMessages(eval(kall))            if (!missing(j)) {                if (is.list(j[[1L]])) {                  kall$i <- j[[1L]]                  kall$j <- j[[-1L]]                }                else {                  kall$i <- j                  if (!missing(...)) {                    kall$j <- list(...)                  }                }                ind <- unique(c(ind, suppressMessages(eval(kall))))            }            else if (!missing(...)) {                kall$i <- list(...)                ind <- unique(c(ind, suppressMessages(eval(kall))))            }        }, error = function(e) {            .BibOptions$return.ind <- ret.ind            stop(e)        })        .BibOptions$return.ind <- ret.ind    }    else {        stop("Invalid index.")    }    if (exists("dots", inherits = FALSE)) {        add <- function(x) suppressMessages(Reduce("|", x))        y <- .BibEntry_expand_crossrefs(x)        fields <- names(dots)        ind <- seq_along(x)        for (i in seq_along(dots)) {            ind <- ind[add(lapply(dots[[i]], function(trm, bib,                 fld) {                len <- nchar(trm)                if (len > 2L && substr(trm, 1L, 1L) == "!") {                  trm <- substr(trm, 2L, len)                  !FindBibEntry(bib, trm, fld)                }                else {                  FindBibEntry(bib, trm, fld)                }            }, bib = y[[ind]], fld = fields[i]))]            if (!length(ind))                 break        }    }    if (.BibOptions$return.ind)         return(ind)    if (!length(ind)) {        message("No results.")        return(invisible(list()))    }    y <- .BibEntry_expand_crossrefs(unclass(x[[ind]]), unclass(x[[-ind]]))    if (!drop)         attributes(y) <- attributes(x)[bibentry_list_attribute_names]    class(y) <- c("BibEntry", "bibentry")    return(y)})(x = `*tmp*`, i = 1):

 object '*tmp*' not found


bib

$

author




#>

 $mclean


#>

 [1] "M. W. McLean"  "R. J. Carroll"


#>

 


#>

 $`2022language`


#>

 [1] "R Core Team"


#>