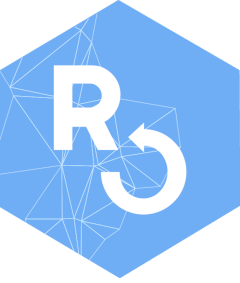 Bowerbird
Ben Raymond, Michael Sumner
2023-12-04
Source:
vignettes/bowerbird.Rmd
bowerbird.Rmd
Bowerbird
Overview
Often it's desirable to have local copies of third-party data sets. Fetching data on the fly from remote sources can be a great strategy, but for speed or other reasons it may be better to have local copies. This is particularly common in environmental and other sciences that deal with large data sets (e.g. satellite or global climate model products). Bowerbird is an R package for maintaining a local collection of data sets from a range of data providers.
Bowerbird can be used in several different modes:
interactively from the R console, to download or update data files on an as-needed basis
from the command line, perhaps as a regular scheduled task
programatically, including from within other R packages, scripts, or R markdown documents that require local copies of particular data files.
When might you consider using bowerbird rather than, say, curl or crul? The principal advantage of bowerbird is that it can download files recursively. In many cases, it is only necessary to specify the top-level URL, and bowerbird can recursively download linked resources. Bowerbird can also:
decompress downloaded files (if the remote server provides them in, say, zipped or gzipped form).

incrementally update files that you have previously downloaded. Bowerbird can be instructed not to re-download files that exist locally, unless they have changed on the remote server. Compressed files will also only be decompressed if changed.
Usage overview
Configuration
Build up a configuration by first defining global options such as the destination on your local file system:
Bowerbird must then be told which data sources to synchronize. Let's use data from the Australian 2016 federal election, which is provided as one of the example data sources:



my_source

 

<-

 bb_example_sources

(

"Australian Election 2016 House of Representatives data"

)





## add this data source to the configuration




cf

 

<-

 bb_add

(

cf

, 

my_source

)
Once the configuration has been defined and the data source added to it, we can run the sync process. We set verbose = TRUE here so that we see additional progress output:



status

 

<-

 bb_sync

(

cf

, verbose 

=

 

TRUE

)
Congratulations! You now have your own local copy of your chosen data set. This particular example is fairly small (about 10MB), so it should not take too long to download. Details of the files in this data set are given in the status$files object:
At a later time you can re-run this synchronization process. If the remote files have not changed, and assuming that your configuration has the clobber parameter set to 0 ("do not overwrite existing files") or 1 ("overwrite only if the remote file is newer than the local copy") then the sync process will run more quickly because it will not need to re-download any data files.
Users: level of usage and expected knowledge
Users can interact with bowerbird at several levels, with increasing levels of complexity:
Using bowerbird with data source definitions that have been written by someone else. This is fairly straightforward.

Writing your own data source definitions so that you can download data from a new data provider, but using an existing handler such as bb_handler_rget. This is a little more complicated. You will need reasonable knowledge of how your data provider disseminates its files (including e.g. the source URL from which data files are to be downloaded, and how the data repository is structured). Be prepared to fiddle with rget settings to accommodate provider-specific requirements (e.g. controlling recursion behaviour). The "Defining data sources" section below provides guidance and examples on writing data source definitions.

Writing your own handler function for data providers that do not play nicely with the packaged handlers (bb_handler_rget, bb_handler_oceandata, bb_handler_earthdata). This is the trickiest, and at the time of writing we have not provided much guidance on how to do this. See the "Writing new data source handlers" section, below.
It is expected that the majority of users will fall into one of the first two categories.
Defining data sources
Prepackaged data source definitions
A few example data source definitions are provided as part of the bowerbird package — see bb_example_sources() (these are also listed at the bottom of this document).
Other packages provide data source definitions that can be used with bowerbird. The blueant package provides a suite of bowerbird data source definitions themed around Southern Ocean and Antarctic data, and includes a range of oceanographic, meteorological, topographic, and other environmental data sets.
Defining your own data sources
The general bowerbird workflow is to build up a configuration with one or more data sources, and pass that configuration object to the bb_sync function to kick off the download process. Each data source contains the details required by bowerbird to be able to fetch it, including a handler function that bb_sync will call to do the actual download.
The bb_handler_rget function is a generic handler function that will be suitable for many data sources. Note that this bb_handler_rget function is not intended to be called directly by the user, but is specified as part of a data source specification. The bb_sync function calls bb_handler_rget during its run, passing appropriate parameters as it does so.
bb_handler_rget is a wrapper around bb_rget, which is a recursive file downloading utility. Typically, one only needs to define a data source in terms of its top-level URL and appropriate flags to pass to bb_rget, along with some basic metadata (primarily intended to be read by the user).
Specifying a data source is done by the bb_source function. This can seem a little daunting, so let's work through some examples. Most of these examples are included in bb_example_sources().
Nuances
Bowerbird hands off the complexities of recursive downloading to the bb_rget utility. This allows bowerbird's data source definitions to be fairly lightweight and more robust to changes by the data provider. However, one of the consequences of this approach is that bowerbird actually knows very little about the data files that it maintains, which can be limiting in some respects. It is not generally possible, for example, to provide the user with an indication of overall download progress (progress bar or similar) for a given data source because neither bowerbird nor bb_rget actually know in advance how many files are in it or how big they are. Data sources do have a collection_size entry, to give the user some indication of the disk space required, but this is only approximate (and must be hand-coded by the data source maintainer). See the 'Reducing download sizes' section below for tips on retrieving only a subset of a large data source.
Developer notes
Writing new data source handlers
The bb_handler_rget R function provides a wrapper around bb_rget that should be sufficient for many data sources. However, some data sources need a more elaborate method. Notes will be added here about defining new handler functions, but in the meantime look at bb_handler_oceandata and bb_handler_earthdata, which provide handlers for Oceandata and Earthdata data sources.
Data source summary
The bb_summary function will produce a HTML or Rmarkdown summary of the data sources contained in a configuration object. If you are maintaining a data collection on behalf of other users, or even just for yourself, it may be useful to keep an up-to-date HTML summary of your repository in an accessible location. Users can refer to this summary to see which data are in the repository and some details about them.
Here is a bb_summary of the example data source definitions that are provided as part of the bowerbird package: