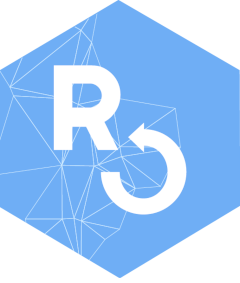 List gists
Source:
R/gists.R
gists.Rd
List public gists, your own public gists, all your gists, by gist id, or query by date.
Arguments
what

(character) What gists to return. One of public, minepublic, mineall, or starred. If an id is given for a gist, this parameter is ignored.

since

(character) A timestamp in ISO 8601 format: YYYY-MM-DDTHH:MM:SSZ. Only gists updated at or after this time are returned.

page

(integer) Page number to return.

per_page

(integer) Number of items to return per page. Default 30. Max 100.

...

Curl options passed on to verb-GET
Details
When what = "mineall", we use getOption("github.username") internally to get your GitHub user name. Make sure to set your GitHub user name as an R option like options(github.username = "foobar") in your .Rprofile file. If we can't find you're user name, we'll stop with an error.
Examples
if

 

(

FALSE

)

 

{




# Public gists




gists

(

)




gists

(

per_page

=

2

)




gists

(

page

=

3

)




# Public gists created since X time




gists

(

since

=

'2014-05-26T00:00:00Z'

)




# Your public gists




gists

(

'minepublic'

)




gists

(

'minepublic'

, per_page

=

2

)




# Your private and public gists




gists

(

'mineall'

)




# Your starred gists




gists

(

'starred'

)




# pass in curl options




gists

(

per_page

=

1

, verbose

=

TRUE

)




}