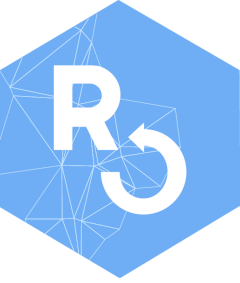 Add file(s) to index
Source:
R/index.R
add.Rd
Arguments
repo

a path to a repository or a git_repository object. Default is '.'

path

Character vector with file names or shell glob patterns that will matched against files in the repository's working directory. Each file that matches will be added to the index (either updating an existing entry or adding a new entry).

force

Add ignored files. Default is FALSE.
Examples
if

 

(

FALSE

)

 

{




## Initialize a repository




path

 

<-

 tempfile

(

pattern

=

"git2r-"

)


dir.create

(

path

)




repo

 

<-

 init

(

path

)







## Create a user


config

(

repo

, user.name 

=

 

"Alice"

, user.email 

=

 "[email protected]"

)







## Create a file


writeLines

(

"a"

, file.path

(

path

, 

"a.txt"

)

)







## Add file to repository and view status




add

(

repo

, 

"a.txt"

)


status

(

repo

)







## Add file with a leading './' when the repository working




## directory is the current working directory


setwd

(

path

)


writeLines

(

"b"

, file.path

(

path

, 

"b.txt"

)

)




add

(

repo

, 

"./b.txt"

)


status

(

repo

)







## Add a file in a sub-folder with sub-folder as the working




## directory. Create a file in the root of the repository




## working directory that will remain untracked.


dir.create

(

file.path

(

path

, 

"sub_dir"

)

)


setwd

(

"./sub_dir"

)


writeLines

(

"c"

, file.path

(

path

, 

"c.txt"

)

)


writeLines

(

"c"

, file.path

(

path

, 

"sub_dir/c.txt"

)

)




add

(

repo

, 

"c.txt"

)


status

(

repo

)







## Add files with glob expansion when the current working




## directory is outside the repository's working directory.


setwd

(

tempdir

(

)

)


dir.create

(

file.path

(

path

, 

"glob_dir"

)

)


writeLines

(

"d"

, file.path

(

path

, 

"glob_dir/d.txt"

)

)


writeLines

(

"e"

, file.path

(

path

, 

"glob_dir/e.txt"

)

)


writeLines

(

"f"

, file.path

(

path

, 

"glob_dir/f.txt"

)

)


writeLines

(

"g"

, file.path

(

path

, 

"glob_dir/g.md"

)

)




add

(

repo

, 

"glob_dir/*txt"

)


status

(

repo

)







## Add file with glob expansion with a relative path when




## the current working directory is inside the repository's




## working directory.


setwd

(

path

)




add

(

repo

, 

"./glob_dir/*md"

)


status

(

repo

)




}