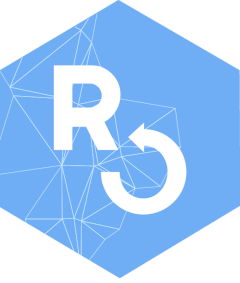 Changelog
Source:
NEWS.md
gutenbergr 0.2.3 (2022-12-13)
CRAN release: 2022-12-14
minor patches for broken urls to comply with CRAN checks.
gutenbergr 0.2.2 (2022-12-03)
gutenbergr 0.2.0
CRAN release: 2020-09-22
Changed to comply with CRAN policies for API packages. Tests that do connect to Project Gutenberg are skipped on CRAN, and are supplemented with tests that mock the connection.
Added gutenberg_languages dataset with one-row-per-language-per-work, which substantially speeds up gutenberg_works.
This adds a files argument to gutenberg_download that is generally used only for testing.
Made changes to work with dplyr 1.0.0, removing filter_ and distinct_.
Fixed links to https
gutenbergr 0.1.5
CRAN release: 2019-09-10
Make compatible with tidyr v1.0.0
data_frame is deprecated, use tibble (thanks @evanodell for #21)
gutenbergr 0.1.4
CRAN release: 2018-01-26
gutenbergr 0.1.3
CRAN release: 2017-06-19
The Project Gutenberg mirror in Maryland Public Libraries (http://www.gutenberg.lib.md.us) has been broken for months. When it is provided from robot/harvest, replaces with http://aleph.gutenberg.org.
Changed test of .zip capability not to run on CRAN
Removed rvest dependency
gutenbergr 0.1.2
CRAN release: 2016-06-24
Made compatible with change to distinct in dplyr 0.5 (which is about to be submitted to CRAN)
Removed xml2 dependency
gutenbergr 0.1.1
CRAN release: 2016-05-16
Transferred repo ownership to ropenscilabs
The license was changed from MIT to GPL-2. This is based on the realization that the catalog data is licensed under the GPL, and the package includes a processed version of the catalog data. (See here).
Updated datasets to 5/5/2016 and added a "date_updated" attribute to tell when they were last updated
Added all_languages and only_languages arguments to gutenberg_works, allowing fine-grained control of languages. (For example, "either English or French" or "both English and French")
Changed get_gutenberg_mirror to use xml2 directly, in order to handle AppVeyor
Removed use of data() in gutenberg_works, since it slows down gutenberg_works about 2X
Various documentation, vignette, and README adjustments in response to ROpenSci feedback.
Added AppVeyor for Windows continuous integration
Added code coverage information through codecov.io and covr, along with tests to improve coverage
gutenbergr 0.1
CRAN release: 2016-05-03
First version of package, including

gutenberg_download function, for downloading one or more works from Project Gutenberg using Gutenberg IDs
Datasets of Project Gutenberg metadata: gutenberg_metadata, gutenberg_subjects, gutenberg_authors
gutenberg_works function to retrieve filtered version of gutenberg_metadata
Introductory vignette including basic examples of downloading books
Unit tests for gutenberg_download and gutenberg_works

Added a NEWS.md file to track changes to the package.