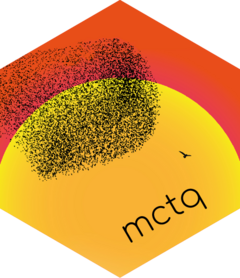 Contributing to mctq
Source:
.github/CONTRIBUTING.md
First of all, thanks for considering contributing to mctq! 👍 It's people like you that make it rewarding for us - the project maintainers - to work on mctq. 😊
mctq is an open source project, maintained by people who care. We are not directly funded to do so.
Code of conduct
Please note that this package is released with a Contributor Code of Conduct. By contributing to this project, you agree to abide by its terms.
How you can contribute
There are several ways you can contribute to this project. If you want to know more about why and how to contribute to open source projects like this one, see this Open Source Guide.
This package generally uses the rOpenSci packaging guidelines for style and structure.
Development guidelines
We try to follow GitHub flow for development.
Fork this repo and clone it to your computer. To learn more about this process, see this guide.
If you have forked and cloned the project before and it has been a while since you worked on it, pull changes from the original repo to your clone by using git pull upstream main.
Open the RStudio project file (.Rproj).
Make your changes:

Write your code.
Test your code (bonus points for adding unit tests).
Document your code (see function documentation above).
Check your code with devtools::check() and aim for 0 errors, warnings and notes.

Commit and push your changes.
Submit a pull request.
Also note that we use the rOpenSci packaging guidelines, tidyverse design guide, and tidyverse style guide. Your code must conform to this principles and rules.