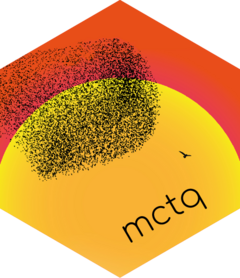 Changelog
Source:
NEWS.md
mctq (development version)
The documentation was updated to add CRAN installation instructions.
Some minor documentation issues were resolved.
mctq 0.1.0 (2021-11-04)
CRAN release: 2021-11-05
Initial CRAN release. 🎉
You can now install mctq with install.packages("mctq").
We decided to wait for a little while before releasing a 1.0.0 (stable) mctq version. We don't intend to make any breaking changes, but we think is better to wait and see if the user community don't have any issues with the features.
mctq 0.0.0.9002 (pre-release)
mctq is now a peer-reviewed package by @ropensci! 🎉
The package repository was transferred to the @ropensci organization. All links related to mctq have been changed. Old links have a redirect protocol to point to the new repository and new website.
mctq 0.0.0.9001 (pre-release)
@jonkeane was added as a reviewer ('rev').
@leocadio-miguel was added as a reviewer ('rev').