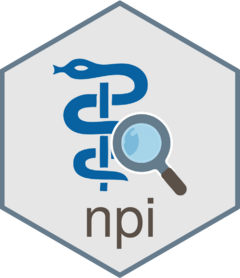 Contributing to npi
Source:
CONTRIBUTING.md
Thanks for considering contributing to npi! It's people like you that make it rewarding to create, maintain, and improve this package.
npi is an open source project created and maintained by Frank Farach in his spare time.
Code of conduct
Please note that this package is released with a Contributor Code of Conduct. By contributing to this project, you agree to abide by its terms.
How you can contribute
There are several ways you can contribute to this project, any of which is greatly appreciated. If you want to know more about why and how to contribute to open source projects like this one, see this Open Source Guide.
Development guidelines
Please follow GitHub flow for development.
Fork this repo and clone it to your computer. To learn more about this process, see this guide.
If you have forked and cloned the project before and it has been a while since you worked on it, pull changes from the original repo to your clone by using git pull upstream master.
Open the RStudio project file (.Rproj).
Make your changes:

Write your code.
Test your code (bonus points for adding unit tests).
Document your code (see function documentation above).
Check your code with devtools::check() and aim for 0 errors and warnings.

Commit and push your changes.
Submit a pull request.
Additionally:
npi follows the tidyverse style as detailed in the tidyverse style guide. Please lint your code with lintr::lint_file() prior to committing.
npi uses roxygen2 for documentation. Before running devtools::document(), ensure you've update roxygen2 to the latest version and have used @noRd for functions that should not be exported.