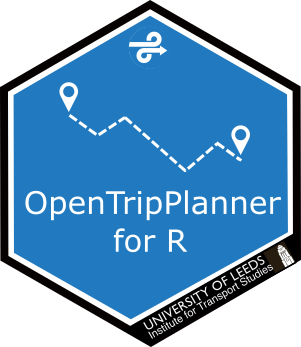 Evaluate a surface against a pointset
Source:
R/otp-surface.R
otp_surface.Rd
Geo-coding converts a named place, such as a street name into a lng/lat pair.
Arguments
otpcon

OTP connection object produced by otp_connect()

surface

A suface list from otp_make_surface()

pointsset

character, name of pointset

get_data

Logical, should data be returned or just travel times.
Details
THis function requires the analysis and pointset features to be enabled during `otp_setup()`. Thus it will only work with OTP 1.x. For more detail see the analyst vignette.
Examples
if

 

(

FALSE

)

 

{




times

 

<-

 

otp_surface

(

otpcon

, c

(

-

1.17502

, 

50.64590

)

, 

"lsoa"

, 

path_data

)




}