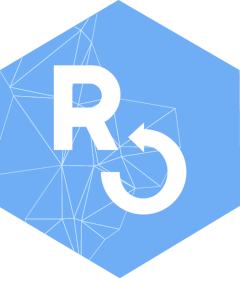 Changelog
Source:
NEWS.md
osmplotr v0.3.3.X (dev)
CRAN release: 2021-03-27
osmplotr v0.3.3
CRAN release: 2021-03-27
osmplotr v0.3.2
CRAN release: 2018-12-19
osmplotr v0.3.1
Major changes
New function 'osm_line2poly' enables plotting polygonal shapes delineated only by lines, through tracing around the bounding box to form full polygons.
New vignette to describe this functionality, "maps-with-ocean".
osmplotr v0.3.0
CRAN release: 2017-06-30
Major changes
Major re-structure to use 'osmdata' package instead of 'osmar', with concomitantly enormous increase in speed of 'extract_osm_objects'
Package is now also 'sf'-compatible: objects to be plotted can be either 'sp' or 'sf' format, with all 'osmplotr' functions defaulting to 'sf'
Minor changes
Title in DESCRIPTION changed from "Customisable Images of OpenStreetMap Data" to "Bespoke Images of 'OpenStreetMap' Data"
Better control of timeout errors when calling the overpass API
Git host transferred from ropenscilabs to ropensci
Acknowledge OSM contributors on startup
Rename 'borderWidth' parameter of 'add_osm_groups' to 'border_width'
'connect_highways' also entirely re-coded to be much more efficient, but this should not affect functionality at all.
osmplotr v0.2.3
CRAN release: 2016-07-13
add 'return_type' argument to 'extract_osm_objects' to enable explicit specification of return type (points, lines, polygons)
fix tests so they pass even if download fails
osmplotr v0.2.2
CRAN release: 2016-07-05
'add_osm_surface' did not previously work properly for different bboxes (and so zooming was not possible). Now fixed.
both 'add_osm_surface' and 'add_osm_groups' now enable maps to be zoomed
fix make_osm_map to produce maps even when not all requested data exists
osmplotr v0.2.1
CRAN release: 2016-06-02
vignette 'making-maps' renamed 'basic-maps' and tidied
vignette 'making-maps-with-data' renamed 'data-maps' and tidied
'plot_osm_basemap' renamed 'osm_basemap', and now uses 'ggplot2::coord_equal()' to ensure maps are scaled to bounding boxes.
'print_osm_map' added to enable device proportions to be automatically scaled to bounding boxes.
manual entries cleaned up to remove non-exported functions
osmplotr v0.2.0
CRAN release: 2016-04-27
Major update with (almost) all plotting routines shifted from 'graphics::plot' to 'ggplot2'. All previous parameters specifying graphics devices (such as heights and widths) no longer apply.
Changes:
vignette 'downloading-data' removed (incorporate in 'making-maps')
vignette 'making-maps' extended
vignette 'making-maps-with-data' added
Extensive examples added to most functions
'click_map' removed
'connect_highways' renamed 'get_highway_cycle'
'highways2polygon' renamed 'connect_highways'
'extract_highway', 'extract_highways', 'order_lines' no longer exported
'extract_osm_objects' now just returns objects (instead of 'obj′and′warn'), and dumps warnings direct to screen.
'add_osm_groups' now accepts lists of simple spatial points as groups
Coordinate reference system properly attributed to all objects
many tests added
Change to 'ggplot2' has considerably changed structure of many functions. For details see function examples and vignettes
osmplotr v0.1-3
CRAN release: 2016-03-23
Changes:
added 'add_axes' to plot lat-lon axes
added 'add_osm_surface' to spatially interpolate continuous surfaces from user-defined data
added 'add_colourbar' to plot a colourbar legend for 'add_osm_surface'
renamed 'group_osm_objects' to 'add_osm_groups'
added 'adjust_colours' to allow colours to be lightened or darkened
all usages of 'xylims' (vectors of four components) and 'get_xylims' changed to 'bbox' (2-by-2 matrices) for consistency with sp and tmap
reduce size of 'london' data (through smaller bbox), with corresponding changes in vignettes