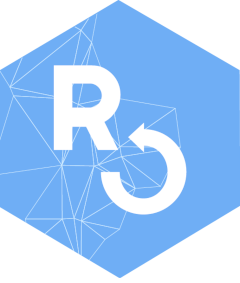 Changelog
Source:
NEWS.md
rerddap 0.8.0
CRAN release: 2021-11-19
Added global search function
fixed bug when dataset has a decreasing coordinate that is not latitude or longitude
rerddap 0.7.6
CRAN release: 2021-08-18
rerddap 0.7.0
CRAN release: 2020-11-03
rerddap 0.6.5
CRAN release: 2019-07-20
rerddap 0.6.4
CRAN release: 2019-07-01
BUG FIXES
fix to internal fxn err_handle() for handling http errors - ERDDAP servers changed to some weird JSON-ish type format (#85)
rerddap 0.6.0
CRAN release: 2019-05-08
MINOR IMPROVEMENTS
change all tibble::as_data_frame/tibble::data_frame to tibble::as_tibble (#79)
info() gains new element in its output list, base_url, the base url for the ERDDAP server under consideration (#80)
fix some test fixtures to use preserve exact bytes so that cran checks on debian clang devel don't fail (#83)
add .github files: contributing, issue template, pull request template
BUG FIXES
fix for lat/lon parsing within griddap() to account for cases when min and max are reversed from the order they should be in (#78)
fix to griddap() to parse additioanl dimensions returned; previously we were only returning time, lat, and lon, plus one more (#82) thanks @afredstonhermann
rerddap 0.5.0
CRAN release: 2019-02-01
rerddap 0.4.2
CRAN release: 2017-05-12
NEW FEATURES
Now using hoardr to manage caching paths and such (#60). Also now asking users where they want to cache files, either in a rappdirs user cache dir or a temp directory. Now on tests and examples we use temp dirs.
Related to above, new functions cache_info() to get cache path and number of cached files, and cache_setup() to set cache path.
Related to above, cache_details(), cache_list(), and cache_delete() lose their cache_path parameter - now cache path is set package wide and we use the same cache path, so no need to set in the fxn call.
MINOR IMPROVEMENTS
Fixes to a number of griddap() and tabledap() examples to use datasets that still exist (previous examples used datasets that are no gone)
rerddap 0.4.0
CRAN release: 2017-04-25
rerddap 0.3.4
CRAN release: 2016-01-14
MINOR IMPROVEMENTS
Removed use of ncdf package, which has been taken off CRAN. Using ncdf4 now for all NetCDF file manipulation. (#35)
Failing better now with custom error catching (#31)
Added many internal checks for parameter inputs, warning or stopping as necessary - ERDDAP servers silently drop with no informative messages (#32)
BUG FIXES
Using now file.info()$size instead of file.size() to be backwards compatible with R versions < 3.2
rerddap 0.3.0
CRAN release: 2015-10-10
NEW FEATURES
Cache functions accept the outputs of griddap() and tabledap() so that the user can easily see cache details or delete the file from the cache without having to manually get the file name. (#30)
MINOR IMPROVEMENTS
All package dependencies now use importFrom so we only import functions we need instead of their global namespaces.
rerddap 0.2.0
CRAN release: 2015-07-01
NEW FEATURES
Added a suite of functions to manage local cached files (#17)