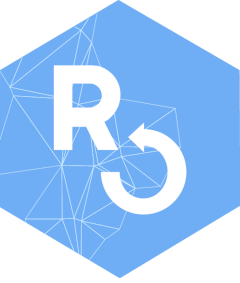 SSH
Secure Shell (SSH) Client for R
Installation
This package is available on CRAN and can be installed via:
Alternatively it can be installed from source using devtools:
Installation from source on MacOS or Linux requires libssh (the original libssh, not the unrelated libssh2 library). On Debian or Ubuntu use libssh-dev:
sudo apt-get install -y libssh-dev
On Fedora we need libssh-devel:
sudo yum install libssh-devel
On CentOS / RHEL we install libssh-devel via EPEL:
sudo yum install epel-release
sudo yum install libssh-devel
On OS-X use libssh from Homebrew:
brew install libssh
Using conda (need a conda R environment conda create -n Renv r-base r-essentials)
conda install --channel conda-forge r-ssh
If you have issues with the conda installation please submit an issue in conda-forge/r-ssh-feedstock
Getting Started
First create an ssh session by connecting to an SSH server. You can either use private key or passphrase authentication:
session

 

<-

 ssh_connect

(

"[email protected]"

)
You can use the session in subsequent ssh functions below.