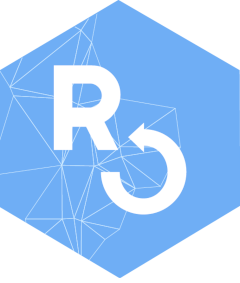 Treebase Tutorial
Carl Boettiger
2023-09-02
Source:
vignettes/vignette.Rmd
vignette.Rmd
Here are a few introductory examples to illustrate some of the functionality of the package. Thanks in part to new data deposition requirements at journals such as Evolution, Am Nat, and Sys Bio, and data management plan requirements from NSF, I hope the package will become increasingly useful for teaching by replicating results and for meta-analyses that can be automatically updated as the repository grows. Additional information and bug-reports welcome via the treebase page.
Basic tree and metadata queries
Downloading trees by different queries: by author, taxa, & study. More options are described in the help file.
We can query the metadata record directly. For instance, plot the growth of Treebase submissions by publication date
(The previous query could also take a date range)
How do the weekly's do on submissions to Treebase? We construct this in a way that gives us back the indices of the matches, so we can then grab those trees directly. Run the scripts yourself to see if they've changed!