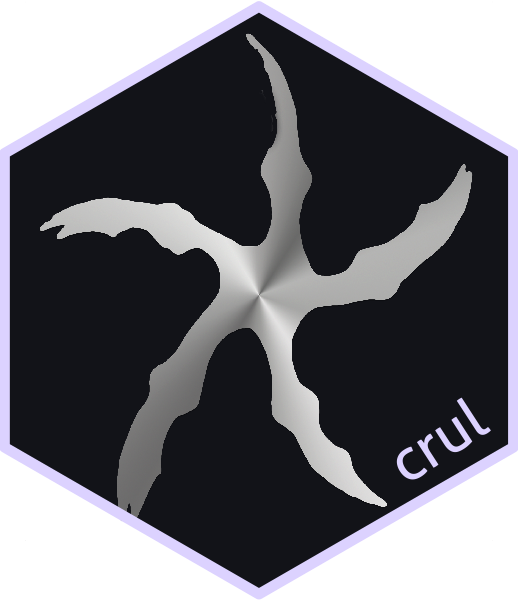 HTTP request object
Source:
R/httprequest.R
HttpRequest.Rd
Details
This R6 class doesn't do actual HTTP requests as does HttpClient() - it is for building requests to use for async HTTP requests in AsyncVaried()
Note that you can access HTTP verbs after creating an HttpRequest object, just as you can with HttpClient. See examples for usage.
Also note that when you call HTTP verbs on a HttpRequest object you don't need to assign the new object to a variable as the new details you've added are added to the object itself.
See HttpClient() for information on parameters.
R6 classes
This is an R6 class from the package R6. Find out more about R6 at https://r6.r-lib.org/. After creating an instance of an R6 class (e.g., x <- HttpClient$new(url = "https://httpbin.org")) you can access values and methods on the object x.
Examples
if

 

(

FALSE

)

 

{




x

 

<-

 

HttpRequest

$

new

(

url 

=

 

"https://httpbin.org/get"

)




## note here how the HTTP method is shown on the first line to the right




x

$

get

(

)







## assign to a new object to keep the output




z

 

<-

 

x

$

get

(

)




### get the HTTP method




z

$

method

(

)







(

x

 

<-

 

HttpRequest

$

new

(

url 

=

 

"https://httpbin.org/get"

)

$

get

(

)

)




x

$

url




x

$

payload







(

x

 

<-

 

HttpRequest

$

new

(

url 

=

 

"https://httpbin.org/post"

)

)




x

$

post

(

body 

=

 list

(

foo 

=

 

"bar"

)

)







HttpRequest

$

new

(


  url 

=

 

"https://httpbin.org/get"

,
  headers 

=

 list

(


    `Content-Type` 

=

 

"application/json"


  

)




)




}







## ------------------------------------------------




## Method `HttpRequest$verb`




## ------------------------------------------------







z

 

<-

 

HttpRequest

$

new

(

url 

=

 

"https://httpbin.org/get"

)




res

 

<-

 

z

$

verb

(

'get'

, query 

=

 list

(

hello 

=

 

"world"

)

)




res

$

payload




#>

 $url


#>

 $url$url


#>

 [1] "https://httpbin.org/get?hello=world"


#>

 


#>

 $url$handle


#>

 <curl handle> (https://httpbin.org/get?hello=world)


#>

 


#>

 


#>

 $method


#>

 [1] "get"


#>

 


#>

 $options


#>

 $options$httpget


#>

 [1] TRUE


#>

 


#>

 


#>

 $headers


#>

 $headers$`Accept-Encoding`


#>

 [1] "gzip, deflate"


#>

 


#>

 $headers$Accept


#>

 [1] "application/json, text/xml, application/xml, */*"


#>

 


#>