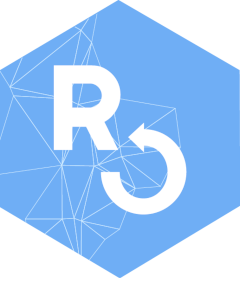 rdhs
Motivation
The Demographic and Health Surveys (DHS) Program has collected population survey data from over 90 countries for over 30 years. In many countries, DHS provide the key data that mark progress towards targets such as the Sustainable Development Goals (SDGs) and inform health policy. Though standard health indicators are routinely published in survey final reports, much of the value of DHS is derived from the ability to download and analyse standardized microdata datasets for subgroup analysis, pooled multi-country analysis, and extended research studies. The suite of tools within rdhs improves the accessibility of these datasets for statistical analysis with R, with aim to support reproducible global health research and simplify common analytical pipelines.
For questions regarding how to analyse DHS survey data, please read the DHS website's data section first. If you have any questions after this then please create an issue with your question. It is really likely that your question will help other people and so posting them publically as an issue may help others with similar questions.
---
rdhs is a package for management and analysis of Demographic and Health Survey (DHS) data. This includes functionality to:
Access standard indicator data (i.e. DHS STATcompiler) in R via the DHS API.
Identify surveys and datasets relevant to a particular analysis.
Download survey datasets from the DHS website.
Load datasets and associated metadata into R.
Extract variables and combining datasets for pooled multi-survey analyses.
Installation
You can install the latest version from CRAN using:
You can also install the development version of rdhs with the latest patches from github with:



#install.packages("devtools")




devtools

::

install_github

(

"ropensci/rdhs"

)
Getting started
To be able to download survey datasets from the DHS website, you will need to set up an account with the DHS website, which will enable you to request access to the datasets. Instructions on how to do this can be found here. The email, password, and project name that were used to create the account will then need to be provided to rdhs when attempting to download datasets.
---