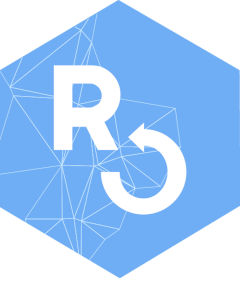 rentrez
rentrez provides functions that work with the NCBI Eutils API to search, download data from, and otherwise interact with NCBI databases.
Install
rentrez is on CRAN, so you can get the latest stable release with install.packages("rentrez"). This repository will sometimes be a little ahead of the CRAN version, if you want the latest (and possibly greatest) version you can install the current github version using Hadley Wickham's devtools.
library

(devtools)


install_github

(

"ropensci/rentrez"

)
The EUtils API
Each of the functions exported by rentrez is documented, and this README and the package vignette provide examples of how to use the functions together as part of a workflow. The API itself is well-documented. Be sure to read the official documentation to get the most out of API. In particular, be aware of the NCBI's usage policies and try to limit very large requests to off peak (USA) times (rentrez takes care of limiting the number of requests per second, and setting the appropriate entrez tool name in each request).
Hopefully this README, and the package's vignette and in-line documentation, provide you with enough information to get started with rentrez. If you need more help, or if you discover a bug in rentrez please let us know, either through one of the contact methods described here, or by filing an issue