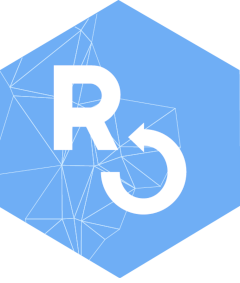 Authors and Citation
Authors
Maëlle Salmon. Author, maintainer.

Brooke Anderson. Reviewer.
Brooke Anderson reviewed the package for rOpenSci, see https://github.com/ropensci/onboarding/issues/39.

CHAI Project. Funder.
The research leading to these results has received funding from the European Research Council under the ERC Grant Agreement number 336167– the CHAI Project

Daryl Herzmann. Contributor.
Citation
Source: DESCRIPTION
Salmon M (2023). riem: Accesses Weather Data from the Iowa Environment Mesonet. https://docs.ropensci.org/riem/, https://github.com/ropensci/riem.
@Manual{,
  title = {riem: Accesses Weather Data from the Iowa Environment Mesonet},
  author = {Maëlle Salmon},
  year = {2023},
  note = {https://docs.ropensci.org/riem/, https://github.com/ropensci/riem},
}