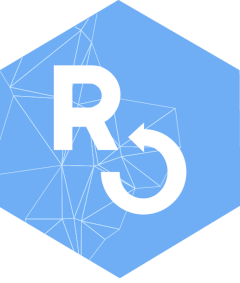 Debugging the package check API
Mark Padgham
2023-03-18
Source:
vignettes/debugging.Rmd
debugging.Rmd
The main API endpoint for the Digital Ocean server is the editorcheck, called by the ropensci-review-bot on every submission, and also manually (re-)triggered by the command @ropensci-review-bot check package. This vignette describes procedures which may be used to debug any instances in which package checks fail.
Most failures at the server end will deliver HTTP error codes of "500" like this example. This code may indicate that the server is currently unavailable, which will arise once per week during rebuild and redeploy processes, scheduled every Monday at 23:59 UTC. If a submission happens to be roughly at this time, the recommended procedure is to wait at least an hour before manually trying @ropensci-review-bot check package. Other 500 codes should be reported straight to maintainers of the check system, currently to @mpadge and @noamross as respective first and second points of contact. This vignette describes the procedures they would follow to debug any problems.
Debugging generally requires stepping through the code as called by the main editorcheck endpoint, and into the editor_check() function called by the endpoint as a background process.
Manually running checks
If all else fails, checks can be manually run directly from the Digital Ocean server, and sent straight to the relevant issue. The following procedure describe how, generally following the main editor_check() function.
Enter the roreviewapi Docker image via docker -it --rm --entrypoint /bin/bash roreviewapi and start R.
Set repourl <- <url> and run path <- roreviewapi::dl_gh_repo (repourl) to download a clone of the repository.
Type os <- "ubuntu" and os_release <- "20.04".
Run p <- roreviewapi::pkgrep_install_deps (path, os, os_release). The value, p, will list any packages which were unable to be installed. These will then need to be manually installed, generally through finding the remote/dev URLs for the packages, and running remotes::install_github() or similar. Note that successful installation may only be possible in a particular order, and in the worst cases may be a process of trial and error.
Finally generate the main checks by running checks <- pkgcheck::pkgcheck(path), during which diagnostic output will be dumped directly to the screen.
Convert checks to markdown format by running out <- roreviewapi::collate_editor_check (checks).
Finally, post the checks to the desired issue with out <- roreviewapi::post_to_issue (out, orgrepo, issue_num). Alternative values for orgrepo and issue_num can be used to first confirm that the checks look okay before posting them to ropensci/software-review.