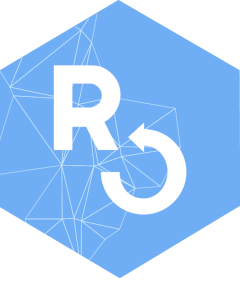 rzmq
R Bindings for 'ZeroMQ'
Interface to the 'ZeroMQ' lightweight messaging kernel (see http://www.zeromq.org/ for more information).
Features
rzmq is a message queue for serialized R objects. * rzmq implements most the standard socket pairs that ZMQ offers. * ZMQ devices are not implemented yet, nor is zmq_poll. * Look for more features shortly.
Installation
Binary packages for OS-X or Windows can be installed directly from CRAN:
Build from source
Installation from source requires ZeroMQ. On Debian or Ubuntu use libzmq3-dev:
sudo apt-get install -y libzmq3-dev
On Fedora we need zeromq-devel:
sudo yum install zeromq-devel
On CentOS / RHEL we install zeromq3-devel via EPEL:
sudo yum install epel-release
sudo yum install zeromq3-devel
On OS-X use zeromq from Homebrew:
brew install zeromq
Usage
A minimal example of remote execution.
execute this R script on the remote server:
and execute this bit locally: