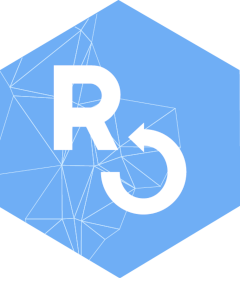 Get taxonomic names for a given rank
Source:
R/tax_name.R
tax_name.Rd
Get taxonomic names for a given rank
Arguments
sci

(character) Vector of taxonomic names to query. required.

get

(character) The ranks of the taxonomic name to get, see rank_ref. required.

db

(character) The database to search from: 'itis', 'ncbi' or 'both'. If 'both' both NCBI and ITIS will be queried. Result will be the union of both. If using ncbi, we recommend getting an API key; see taxize-authentication

pref

(character) If db = 'both', sets the preference for the union. Either 'ncbi' (default) or 'itis'. Currently not implemented.

messages

(logical) If TRUE the actual taxon queried is printed on the console.

query

Deprecated, see sci

...
Value
A data.frame with one column for every queried rank, in addition to a column for db and queried term.
Note
While tax_rank() returns the actual rank of a taxon, tax_name() searches and returns any specified rank higher in taxonomy.
Examples
if

 

(

FALSE

)

 

{




# A case where itis and ncbi use the same names




tax_name

(

sci 

=

 

"Helianthus annuus"

, get 

=

 

"family"

, db 

=

 

"itis"

)




tax_name

(

sci 

=

 

"Helianthus annuus"

, get 

=

 

"family"

, db 

=

 

"ncbi"

)




tax_name

(

sci 

=

 

"Helianthus annuus"

, get 

=

 c

(

"genus"

,

"family"

,

"order"

)

,
  db 

=

 

"ncbi"

)







# Case where itis and ncbi use different names




tax_name

(

sci 

=

 

"Helianthus annuus"

, get 

=

 

"kingdom"

, db 

=

 

"itis"

)




tax_name

(

sci 

=

 

"Helianthus annuus"

, get 

=

 

"kingdom"

, db 

=

 

"ncbi"

)







# multiple rank arguments




tax_name

(

sci 

=

 c

(

"Helianthus annuus"

,

"Baetis rhodani"

)

, get 

=

 c

(

"genus"

,


"kingdom"

)

, db 

=

 

"ncbi"

)




tax_name

(

sci 

=

 c

(

"Helianthus annuus"

,

"Baetis rhodani"

)

, get 

=

 c

(

"genus"

,


"kingdom"

)

, db 

=

 

"itis"

)







# query both sources




tax_name

(

sci

=

c

(

"Helianthus annuus"

, 

'Baetis rhodani'

)

, get

=

c

(

"genus"

,


"kingdom"

)

, db

=

"both"

)




}