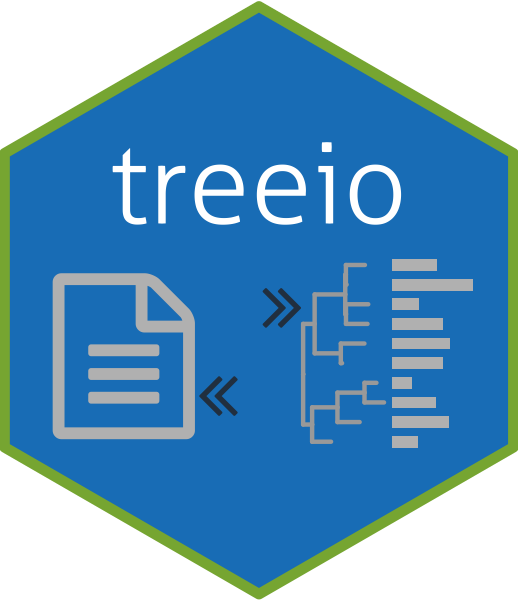 'treeio' is an R package to make it easier to import and store phylogenetic tree with associated data; and to link external data from different sources to phylogeny. It also supports exporting phylogenetic tree with heterogeneous associated data to a single tree file and can be served as a platform for merging tree with associated data and converting file formats.
Visit https://yulab-smu.top/treedata-book/ for details.
:arrow_double_down: Installation
Get the released version from Bioconductor:
Or the development version from github:
:sparkling_heart: Contributing
We welcome any contributions! By participating in this project you agree to abide by the terms outlined in the Contributor Code of Conduct.