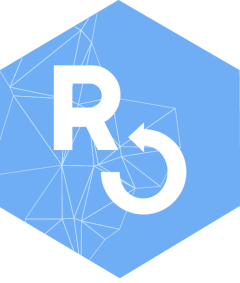 UnhandledHTTPRequestError
Source:
R/errors.R
UnhandledHTTPRequestError.Rd
Handle http request errors
Details
How this error class is used: If record="once" we trigger this.
Users can use vcr in the context of both use_cassette() and insert_cassette()
For the former, all requests go through the call_block But for the latter, requests go through webmockr.
Where is one place where we can put UnhandledHTTPRequestError that will handle both use_cassette and insert_cassette?
Error situations where this is invoked
record=once AND there's a new request that doesn't match the one in the cassette on disk

in webmockr: if no stub found and there are recorded interactions on the cassette, and record = once, then error with UnhandledHTTPRequestError

but if record != once, then allow it, unless record == none

others?
Public fields
request

a Request object

cassette

a cassette name
Examples
vcr_configure

(

dir 

=

 tempdir

(

)

)




#>

 <vcr configuration>


#>

   Cassette Dir: /tmp/RtmpSmwo6t


#>

   Record: once


#>

   Serialize with: yaml


#>

   URI Parser: crul::url_parse


#>

   Match Requests on: method, uri


#>

   Preserve Bytes?: FALSE


#>

   Logging?: FALSE


#>

   ignored hosts: 


#>

   ignore localhost?: FALSE


#>

   Write disk path: 
cassettes

(

)




#>

 $jane


#>

 list()


#>

 
insert_cassette

(

"turtle"

)




#>

 <vcr - Cassette> turtle


#>

   Record method: once


#>

   Serialize with: yaml


#>

   Persist with: FileSystem


#>

   Re-record interval (s): 


#>

   Clean outdated interactions?: FALSE


#>

   update_content_length_header: FALSE


#>

   allow_playback_repeats: FALSE


#>

   allow_unused_http_interactions: 


#>

   exclusive: 


#>

   preserve_exact_body_bytes: FALSE


request

 

<-

 Request

$

new

(

"post"

, 

'https://eu.httpbin.org/post?a=5'

,
  

""

, list

(

foo 

=

 

"bar"

)

)





err

 

<-

 

UnhandledHTTPRequestError

$

new

(

request

)




err

$

request_description

(

)




#>

 [1] "POST https://eu.httpbin.org/post?a=5"


err

$

current_matchers

(

)




#>

 [1] "method" "uri"   


err

$

match_request_on_headers

(

)




#>

 [1] FALSE


err

$

match_request_on_body

(

)




#>

 [1] FALSE


err

$

formatted_headers

(

)




#>

 [1] "    foo: bar"
cat

(

err

$

formatted_headers

(

)

, 

"\n"

)




#>

     foo: bar 
cat

(

err

$

cassettes_description

(

)

, 

"\n"

)




#>

 vcr is currently using the following cassettes:


#>

   - /tmp/RtmpSmwo6t/turtle.yml


#>

     - record_mode: once


#>

     - match_requests_on: method, uri 


#>

 


#>

 Under the current configuration vcr can not find a suitable HTTP interaction


#>

 to replay and is prevented from recording new requests. There are a few ways


#>

 you can deal with this:


#>

  
cat

(

err

$

cassettes_list

(

)

, 

"\n"

)




#>

 vcr is currently using the following cassettes:


#>

   - /tmp/RtmpSmwo6t/turtle.yml


#>

     - record_mode: once


#>

     - match_requests_on: method, uri 


err

$

formatted_suggestions

(

)




#>

 [1] "  * If you're surprised vcr is raising this error\n    and want insight about how vcr attempted to handle the request,\n    you can use 'logging' to see more details [1].\n  * You can use the :new_episodes record mode to allow vcr to\n    record this new request to the existing cassette [2].\n  * If you want vcr to ignore this request (and others like it), you can\n    set an `ignore_request` function [3].\n\n\n[1] https://books.ropensci.org/http-testing/debugging-your-tests-that-use-vcr.html#logging-1\n[2] https://books.ropensci.org/http-testing/record-modes.html#new_episodes\n[3] https://books.ropensci.org/http-testing/vcr-configuration#config-ignore-requests\n"
cat

(

err

$

format_bullet_point

(

'foo bar'

, 

1

)

, 

"\n"

)




#>

   * foo bar [2]. 


err

$

suggestion_for

(

"use_new_episodes"

)




#>

 $text


#>

 [1] "You can use the :new_episodes record mode to allow vcr to"


#>

 [2] "record this new request to the existing cassette"         


#>

 


#>

 $url


#>

 [1] "https://books.ropensci.org/http-testing/record-modes.html#new_episodes"


#>

 


err

$

suggestions

(

)




#>

 [[1]]


#>

 [[1]]$text


#>

 [1] "If you're surprised vcr is raising this error"                  


#>

 [2] "and want insight about how vcr attempted to handle the request,"


#>

 [3] "you can use 'logging' to see more details"                      


#>

 


#>

 [[1]]$url


#>

 [1] "https://books.ropensci.org/http-testing/debugging-your-tests-that-use-vcr.html#logging-1"


#>

 


#>

 


#>

 [[2]]


#>

 [[2]]$text


#>

 [1] "You can use the :new_episodes record mode to allow vcr to"


#>

 [2] "record this new request to the existing cassette"         


#>

 


#>

 [[2]]$url


#>

 [1] "https://books.ropensci.org/http-testing/record-modes.html#new_episodes"


#>

 


#>

 


#>

 [[3]]


#>

 [[3]]$text


#>

 [1] "If you want vcr to ignore this request (and others like it), you can"


#>

 [2] "set an `ignore_request` function"                                    


#>

 


#>

 [[3]]$url


#>

 [1] "https://books.ropensci.org/http-testing/vcr-configuration#config-ignore-requests"


#>

 


#>

 


err

$

no_cassette_suggestions

(

)




#>

 [[1]]


#>

 [[1]]$text


#>

 [1] "If you're surprised vcr is raising this error"                  


#>

 [2] "and want insight about how vcr attempted to handle the request,"


#>

 [3] "you can use 'logging' to see more details"                      


#>

 


#>

 [[1]]$url


#>

 [1] "https://books.ropensci.org/http-testing/debugging-your-tests-that-use-vcr.html#logging-1"


#>

 


#>

 


#>

 [[2]]


#>

 [[2]]$text


#>

 [1] "If you want vcr to record this request and play it back during future test"


#>

 [2] "runs, you should wrap your test (or this portion of your test) in a"       


#>

 [3] "`vcr::use_cassette` block"                                                 


#>

 


#>

 [[2]]$url


#>

 [1] "https://books.ropensci.org/http-testing/intro"


#>

 


#>

 


#>

 [[3]]


#>

 [[3]]$text


#>

 [1] "If you only want vcr to handle requests made while a cassette is in use,"


#>

 [2] "configure `allow_http_connections_when_no_cassette = TRUE`. vcr will"    


#>

 [3] "ignore this request since it is made when there is no cassette"          


#>

 


#>

 [[3]]$url


#>

 [1] "https://books.ropensci.org/http-testing/vcr-configuration#allow-http-connections-when-no-cassette"


#>

 


#>

 


#>

 [[4]]


#>

 [[4]]$text


#>

 [1] "If you want vcr to ignore this request (and others like it), you can"


#>

 [2] "set an `ignore_request` function"                                    


#>

 


#>

 [[4]]$url


#>

 [1] "https://books.ropensci.org/http-testing/vcr-configuration#config-ignore-requests"


#>

 


#>

 


err

$

record_mode_suggestion

(

)




#>

 NULL


err

$

has_used_interaction_matching

(

)




#>

 [1] FALSE


err

$

match_requests_on_suggestion

(

)




#>

 NULL



# err$construct_message()





# cleanup


eject_cassette

(

"turtle"

)




#>

 

Warning: 

Empty cassette (turtle) deleted; consider the following:


#>

  - If an error occurred resolve that first, then check:


#>

  - vcr only supports crul & httr; requests w/ curl, download.file, etc. are not supported


#>

  - If you are using crul/httr, are you sure you made an HTTP request?


#>

 net connect disabled


#>

 <vcr - Cassette> turtle


#>

   Record method: once


#>

   Serialize with: yaml


#>

   Persist with: FileSystem


#>

   Re-record interval (s): 


#>

   Clean outdated interactions?: FALSE


#>

   update_content_length_header: FALSE


#>

   allow_playback_repeats: FALSE


#>

   allow_unused_http_interactions: 


#>

   exclusive: 


#>

   preserve_exact_body_bytes: FALSE
unlink

(

tempdir

(

)

)




if

 

(

FALSE

)

 

{




# vcr_last_error()




}