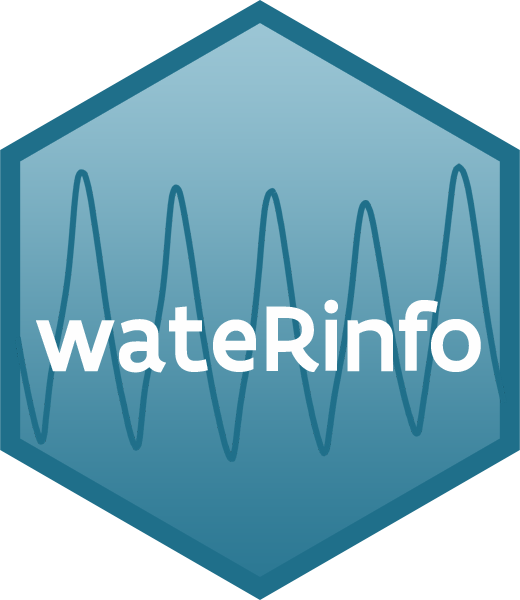 Changelog
Source:
NEWS.md
wateRinfo 0.3.0.9047 (2018-12-13)
MINOR IMPROVEMENTS
Change the URLs to https version, which are now supported by waterinfo.be
Make sure data.frame content are characters and not factors
Return supported frequencies as vector instead of single ling character
DOCUMENTATION FIXES
Update to usage of pkgdown 1.3.0
Moved link references from INBO tp ropensci
Add ropensci footer
Mark Institute of Nature and Forest Research (INBO) as copyright holder
Updated logo base color
Notice, we will add an in-development fourth component to the release tag with the development version. For more information, see package guide.
wateRinfo 0.2.2 (2018-11-07)
CRUCIAL QUICK FIX
When no datasource is added to the waterinfo.be query, the server gives a html/text response containing a tomcat server error messag. This error is now captured properly. As the user normally only uses the wrapped API call functions, there should no difference on the user level.
wateRinfo 0.2.1 (2018-10-17)
The datasource of the non-VMM stations changed recently (our tests on CI broke). Moreover, the ts_identifiers for these stations changed as well. Both are adaptations on the data source (waterinfo.be) level.
wateRinfo 0.2.0 (2018-10-01)
MINOR IMPROVEMENTS
Change print statements for message statements
Add missing test to check token object type (remark: current missing tests are hard to introduce without having control on the original API behaviour)
Test files have consistent names
Update code style using styler
DOCUMENTATION FIXES
Describe the table output format explicitly in roxygen docs and add the quality codes of the waterinfo.be dataproviders (#27)
Update contributing guidelines, thanks to @peterdesmet who did a great effort on providing welcoming, clear written and engaging contributing guidelines
Provide code examples for all public functions
Provide top-level documentation handle ?wateRinfo (#23)
Add keywords internal of internal functions not part of the documentation index (#24)
wateRinfo 0.1.2 (2018-05-03)
Added a NEWS.md file to track changes to the package (#25).
Provide support for parsible non-existing dates (e.g. '2018-04-31')
Add contributing guidelines