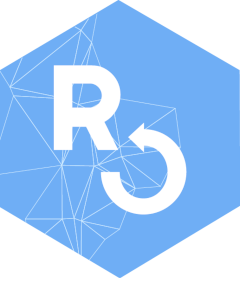 babeldown
babeldown is an experimental package!
The goal of babeldown is to support workflows that include automatic translation of Markdown-based R content, through DeepL API. With babeldown you can translate: Markdown strings (babeldown::deepl_translate_markdown_string()) and Markdown files (babeldown::deepl_translate()) in general; Quarto book chapters (babeldown::deepl_translate_quarto()) and Hugo blog posts (babeldown::deepl_translate_hugo()) in particular.
Installation and setup
You can install the development version of babeldown from rOpenSci R-universe:

install.packages

(

'babeldown'

, repos 

=

 c

(

'https://ropensci.r-universe.dev'

, 

'https://cloud.r-project.org'

)

)
Or from GitHub with:



# install.packages("pak")




pak

::

pak

(

"ropensci-review-tools/babeldown"

)
API URL
The DeepL API URL depends on your API plan. babeldown uses the DeepL free API URL by default. If you use a Pro plan, set the API URL via

Sys.setenv

(

"DEEPL_API_URL"

 

=

 

"https://api.deepl.com"

)
API key
Set your API key via the environment variable DEEPL_API_KEY. You could store it with the keyring package and retrieve it like so:

Sys.setenv

(

DEEPL_API_KEY 

=

 

keyring

::

key_get

(

"deepl"

)

)
Troubleshooting
Getting an HTTP error 456 means you've used up all your API credits. Use deepl_usage() (or the online DeepL API interface) to get your usage data.