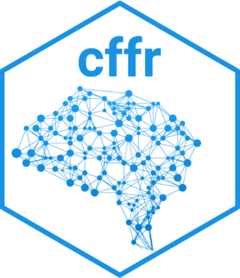 From R to CFF
Crosswalk
Source:
vignettes/crosswalk.Rmd
crosswalk.Rmd
The goal of this vignette is to provide an explicit map between the metadata fields used by cffr and each one of the valid keys of the Citation File Format schema version 1.2.0.
References
Druskat, Stephan, Jurriaan H. Spaaks, Neil Chue Hong, Robert Haines, James Baker, Spencer Bliven, Egon Willighagen, David Pérez-Suárez, and Alexander Konovalov. 2021.
"Citation

File

Format

."
https://doi.org/10.5281/zenodo.5171937
.