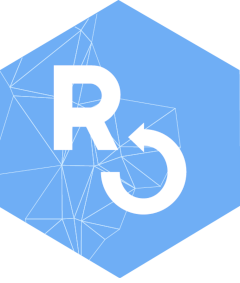 TaxonomyProvider
Source:
R/taxonomy-provider.R
TaxonomyProvider.Rd
Names
Names were taken from Theplantlist. 500 genera names and 500 epithets were chosen at random from the set of 10,000 names in the dataset in the taxize package. Theplantlist is, as it says on the tin, composed of plant names - so these fake names are derived from plant names if that matters to you. These may generate names that match those of real taxa, but may not as well.
Taxonomic authority
Randomly, the taxonomic authority is in parentheses - which represents that the given authority was not the original authority.
Public fields
genera

(character) vector of generic names

epithets

(character) vector of eptithet names
Methods
Inherited methods
---
---
---
---
Examples
(

z

 

<-

 

TaxonomyProvider

$

new

(

)

)




#>

 <TaxonomyProvider>


#>

   Inherits from: <BaseProvider>


#>

   Public:


#>

     bothify: function (text = "## ??") 


#>

     check_locale: function (x) 


#>

     clone: function (deep = FALSE) 


#>

     epithet: function () 


#>

     epithets: abbeokutae ackermani adolphii adunca aegilicum afzelii a ...


#>

     genera: Acanthophyllum Achillea Achyrocline Acmella Aconitum Acr ...


#>

     genus: function () 


#>

     lexify: function (text = "????") 


#>

     numerify: function (text = "###") 


#>

     random_digit: function () 


#>

     random_digit_not_zero: function () 


#>

     random_digit_not_zero_or_empty: function () 


#>

     random_digit_or_empty: function () 


#>

     random_element: function (x) 


#>

     random_element_prob: function (x) 


#>

     random_int: function (min = 0, max = 9999, size = 1) 


#>

     random_letter: function () 


#>

     randomize_nb_elements: function (number = 10, le = FALSE, ge = FALSE, min = NULL, max = NULL) 


#>

     species: function (authority = FALSE, date = FALSE) 


z

$

genus

(

)




#>

 [1] "Talinum"


z

$

epithet

(

)




#>

 [1] "nelumbifolia"


z

$

species

(

)




#>

 [1] "Bohadschia bernieriana"


z

$

species

(

authority 

=

 

TRUE

)




#>

 [1] "Gustavia rectinervis Herman"


## FIXME - datetimeprovider slow - may be related to unix time problem




# z$species(authority = TRUE, date = TRUE)