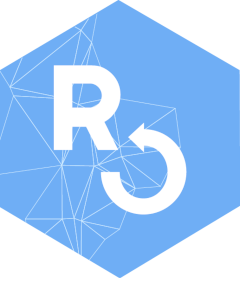 depositsClient
Source:
R/client-main.R
depositsClient.Rd
An R6 client for managing deposits on external services, currently including Figshare and Zenodo. Use of a 'deposits' client is controlled by the methods listed below. Those looking for help with client usage are advised to head to that section.
Note
This method is generally intended to be used for private deposits; that is, to edit deposits prior to publication. It is nevertheless possible to edit published deposits on Zenodo, and this method will do so if called on a public Zenodo deposit. The updated data and/or metadata will not be publicly visible until the deposit is again published with the deposit_publish() method.
Public fields
service

(character) of deposits host service.

sandbox

(logical) Connect client with sandbox if TRUE (zenodo only)

deposits

(data.frame) Current deposits hosted on service, one row per deposit.

frictionless

(logical) Default behaviour of TRUE assumes uploads are data files in rectangular form, able to be described by frictionless metadata. frictionless integration is by-passed when this parameter if FALSE.

url_base

(character) Base URL of host service API

url_service

(character) URL of deposit service

id

(integer) Deposit identifier from host service.

headers

(list) list of named headers

hostdata

(list) Data as stored by host platform

metadata

holds list of DCMI-compliant metadata.

local_path

holds path to local directory (not file) containing current deposit.
Examples
if

 

(

FALSE

)

 

{




# make a client




cli

 

<-

 

depositsClient

$

new

 

(

"zenodo"

)

 

# or:




cli

 

<-

 

depositsClient

$

new

 

(

"figshare"

)


print 

(

cli

)







# methods




cli

$

deposits_list

 

(

)







# Fill depositsClient metadata




metadata

 

<-

 list 

(


    title 

=

 

"New Title"

,
    abstract 

=

 

"This is the abstract"

,
    creator 

=

 list 

(

list 

(

name 

=

 

"A. Person"

)

, list 

(

name 

=

 

"B. Person"

)

)




)




cli

$

deposit_fill_metadata

 

(

metadata

)


print 

(

cli

)







# or pass metadata directly at construction of new client




cli

 

<-

 

depositsClient

$

new

 

(

"figshare"

, metadata 

=

 

metadata

)




}







## ------------------------------------------------




## Method `depositsClient$new`




## ------------------------------------------------







if

 

(

FALSE

)

 

{




cli

 

<-

 

depositsClient

$

new

 

(

service 

=

 

"zenodo"

, sandbox 

=

 

TRUE

)




# List methods of client:




cli

$

deposits_methods

 

(

)




# List all current deposits associated with user token:




cli

$

deposits_list

 

(

)







# Once a deposit has locally-stored metadata associated with it, only




# that parameter is needed.




path

 

<-

 tempfile 

(

pattern 

=

 

"data"

)

 

# A directory for data storage


dir.create 

(

path

)




f

 

<-

 file.path 

(

path

, 

"beaver1.csv"

)


write.csv 

(

datasets

::

beaver1, 

f

, row.names 

=

 

FALSE

)




metadata

 

<-

 list 

(


    creator 

=

 list 

(

list 

(

name 

=

 

"P. S. Reynolds"

)

)

,
    created 

=

 list 

(

publisherPublication 

=

 

"1994-01-01"

)

,
    title 

=

 

"Time-series analyses of beaver body temperatures"

,
    description 

=

 

"Original source of 'beaver' dataset."




)




cli

 

<-

 

depositsClient

$

new

 

(

service 

=

 

"figshare"

, metadata 

=

 

metadata

)




cli

$

deposit_new

 

(

)




cli

$

deposit_upload_file

 

(

f

)







# A new deposits client may then be constructed by passing the data




# directory as the 'metadata' parameter:




cli

 

<-

 

depositsClient

$

new

 

(

metadata 

=

 

path

)




}







## ------------------------------------------------




## Method `depositsClient$deposit_delete_file`




## ------------------------------------------------







if

 

(

FALSE

)

 

{




# Initiate deposit and fill with metadata:




metadata

 

<-

 list 

(


    title 

=

 

"Time-series analyses of beaver body temperatures"

,
    description 

=

 

"Original source of 'beaver2' data"

,
    creator 

=

 list 

(

list 

(

name 

=

 

"P.S. Reynolds"

)

)

,
    created 

=

 

"1994-01-01T00:00:00"

,
    publisher 

=

 

"Case Studies in Biometry"




)




cli

 

<-

 

depositsClient

$

new

 

(


    service 

=

 

"zenodo"

,
    sandbox 

=

 

TRUE

,
    metadata 

=

 

metadata




)




cli

$

deposit_new

 

(

)







# Create some local data and upload to deposit:




path

 

<-

 

fs

::

path 

(

fs

::

path_temp 

(

)

, 

"beaver.csv"

)


write.csv 

(

datasets

::

beaver2, 

path

)




cli

$

deposit_upload_file

 

(

path 

=

 

path

)







# Confirm that uploaded files include \pkg{frictionless}




# "datapackage.json" file, and also that local version has been




# created:




cli

$

hostdata

$

files







# Then delete one of those files:




cli

$

deposit_delete_file

 

(

"datapackage.json"

)




}







## ------------------------------------------------




## Method `depositsClient$deposit_upload_file`




## ------------------------------------------------







if

 

(

FALSE

)

 

{




# Initiate deposit and fill with metadata:




metadata

 

<-

 list 

(


    title 

=

 

"Time-series analyses of beaver body temperatures"

,
    description 

=

 

"Original source of 'beaver2' data"

,
    creator 

=

 list 

(

list 

(

name 

=

 

"P.S. Reynolds"

)

)

,
    created 

=

 

"1994-01-01T00:00:00"

,
    publisher 

=

 

"Case Studies in Biometry"




)




cli

 

<-

 

depositsClient

$

new

 

(


    service 

=

 

"zenodo"

,
    sandbox 

=

 

TRUE

,
    metadata 

=

 

metadata




)




cli

$

deposit_new

 

(

)







# Create some local data and upload to deposit:




path

 

<-

 

fs

::

path 

(

fs

::

path_temp 

(

)

, 

"beaver.csv"

)


write.csv 

(

datasets

::

beaver2, 

path

)




cli

$

deposit_upload_file

 

(

path 

=

 

path

)







# Confirm that uploaded files include \pkg{frictionless}




# "datapackage.json" file, and also that local version has been




# created:




cli

$

hostdata

$

files




fs

::

dir_ls 

(

fs

::

path_temp 

(

)

, regexp 

=

 

"datapackage"

)




}







## ------------------------------------------------




## Method `depositsClient$deposits_list`




## ------------------------------------------------







if

 

(

FALSE

)

 

{




cli

 

<-

 

depositsClient

$

new

 

(

service 

=

 

"zenodo"

, sandbox 

=

 

TRUE

)


print 

(

cli

)




# ... then if "Current deposits" does not seem up-to-date:




cli

$

deposits_list

 

(

)




# That will ensure that all external deposits are then listed,




# and can be viewed with:




cli

$

deposits




}







## ------------------------------------------------




## Method `depositsClient$deposits_search`




## ------------------------------------------------







if

 

(

FALSE

)

 

{




cli

 

<-

 

depositsClient

$

new

 

(

service 

=

 

"figshare"

)




search_results

 

<-

 

cli

$

deposits_search

 

(


    search_string 

=

 

"Text string query"

,
    page_size 

=

 

5L




)




# The 'search_string' can be used to specify precise searches:




cli

 

<-

 

depositsClient

$

new

 

(

service 

=

 

"zenodo"

)




search_results

 

<-


   

cli

$

deposits_search

 

(

"keywords='frictionlessdata'&type='dataset'"

)




}