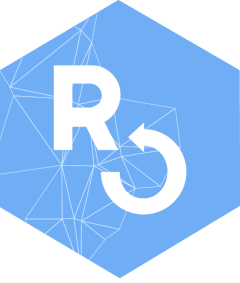 Nomis data structures
Source:
R/dataset_info.R
nomis_data_info.Rd
Retrieve metadata on the structure and available variables for all available data sets or the information available in a specific dataset based on its ID.
Arguments
id

Dataset ID. If empty, returns data on all available datasets. If the ID of a dataset, returns metadata for that particular dataset.

tidy

If TRUE, converts tibble names to snakecase.
Examples
# \donttest{







# Get info on all datasets




x

 

<-

 

nomis_data_info

(

)







tibble

::

glimpse

(

x

)




#>

 Rows: 1,605


#>

 Columns: 14


#>

 $ agencyid                             

<chr>

 "NOMIS", "NOMIS", "NOMIS", "NOMIS…


#>

 $ id                                   

<chr>

 "NM_1_1", "NM_2_1", "NM_4_1", "NM…


#>

 $ uri                                  

<chr>

 "Nm-1d1", "Nm-2d1", "Nm-4d1", "Nm…


#>

 $ version                              

<dbl>

 1, 1, 1, 1, 1, 1, 1, 1, 1, 1, 1, …


#>

 $ annotations.annotation               

<list>

 [<data.frame[10 x 2]>], [<data.f…


#>

 $ components.attribute                 

<list>

 [<data.frame[7 x 4]>], [<data.fr…


#>

 $ components.dimension                 

<list>

 [<data.frame[5 x 3]>], [<data.fr…


#>

 $ components.primarymeasure.conceptref 

<chr>

 "OBS_VALUE", "OBS_VALUE", "OBS_VA…


#>

 $ components.timedimension.codelist    

<chr>

 "CL_1_1_TIME", "CL_2_1_TIME", "CL…


#>

 $ components.timedimension.conceptref  

<chr>

 "TIME", "TIME", "TIME", "TIME", "…


#>

 $ description.value                    

<chr>

 "Records the number of people cla…


#>

 $ description.lang                     

<chr>

 "en", "en", "en", "en", "en", "en…


#>

 $ name.value                           

<chr>

 "Jobseeker's Allowance with rates…


#>

 $ name.lang                            

<chr>

 "en", "en", "en", "en", "en", "en…





# Get info on a particular dataset




y

 

<-

 

nomis_data_info

(

"NM_1658_1"

)







tibble

::

glimpse

(

y

)




#>

 Rows: 1


#>

 Columns: 12


#>

 $ agencyid                             

<chr>

 "NOMIS"


#>

 $ id                                   

<chr>

 "NM_1658_1"


#>

 $ uri                                  

<chr>

 "Nm-1658d1"


#>

 $ version                              

<dbl>

 1


#>

 $ annotations.annotation               

<list>

 [<data.frame[14 x 2]>]


#>

 $ components.attribute                 

<list>

 [<data.frame[7 x 4]>]


#>

 $ components.dimension                 

<list>

 [<data.frame[4 x 3]>]


#>

 $ components.primarymeasure.conceptref 

<chr>

 "OBS_VALUE"


#>

 $ components.timedimension.codelist    

<chr>

 "CL_1658_1_TIME"


#>

 $ components.timedimension.conceptref  

<chr>

 "TIME"


#>

 $ name.value                           

<chr>

 "UV035 - Distance travelled to wo…


#>

 $ name.lang                            

<chr>

 "en"


# }