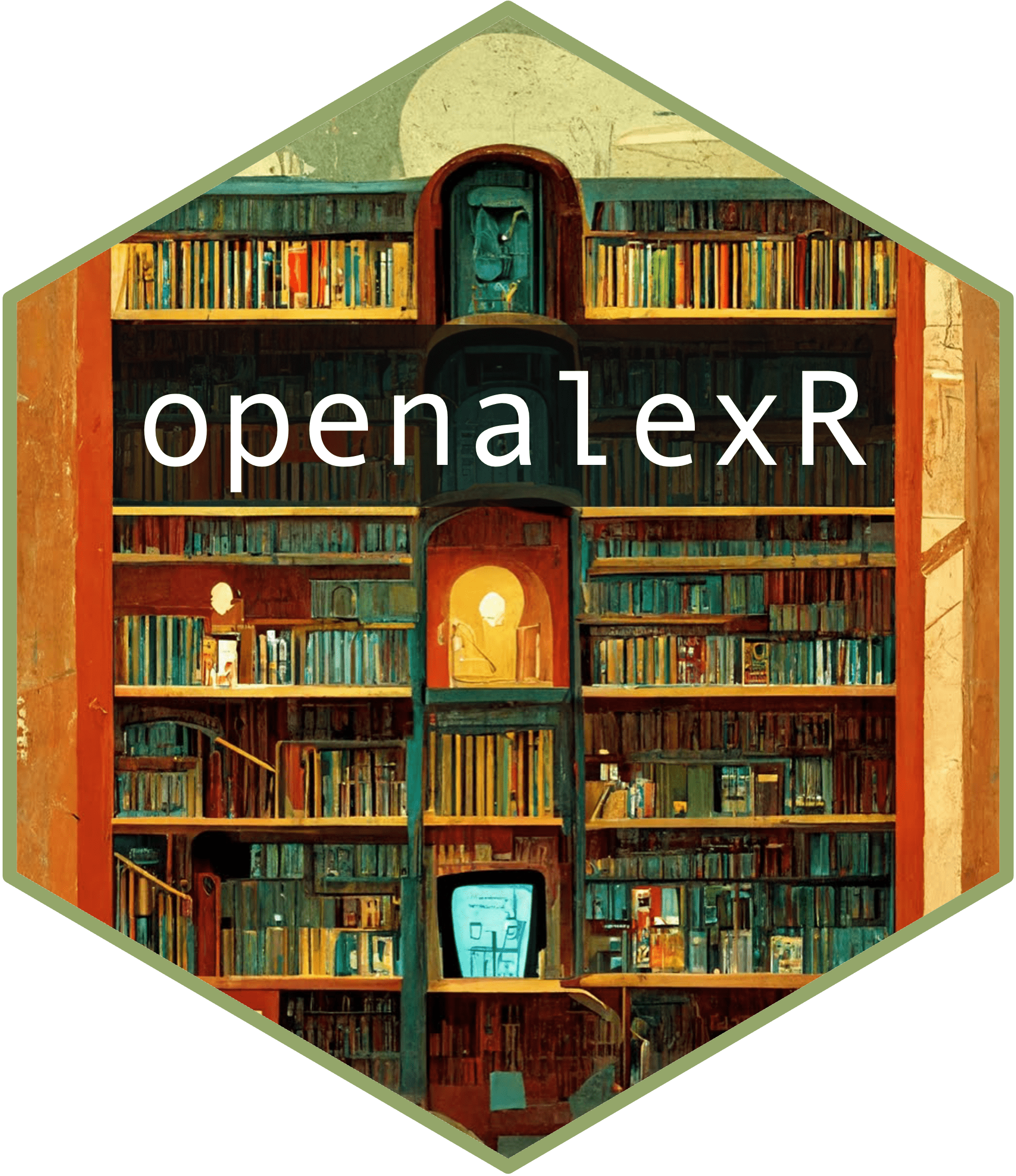 Convert OpenAlex collection from list to data frame
Source:
R/oa2df.R
oa2df.Rd
It converts bibliographic collections gathered from OpenAlex database https://openalex.org/ into data frame. The function converts a collection of records about works, authors, institutions, venues or concepts obtained using oa_request into a data frame/tibble.
Arguments
data

List. Output of oa_request.

entity

Character. Scholarly entity of the search. The argument can be one of c("works", "authors", "venues", "institutions", "concepts").

count_only

Logical. If TRUE, the function returns only the number of item matching the query. Defaults to FALSE.

group_by

Character. Attribute to group by. For example: "oa_status" for works. See more at <https://docs.openalex.org/how-to-use-the-api/get-groups-of-entities>.

abstract

Logical. If TRUE, the function returns also the abstract of each item. Ignored if entity is different from "works". Defaults to TRUE.

verbose

Logical. If TRUE, print information about the dataframe conversion process. Defaults to TRUE.
Examples
if

 

(

FALSE

)

 

{







# Query to search all works citing the article:




#  Aria, M., & Cuccurullo, C. (2017). bibliometrix:




#   An R-tool for comprehensive science mapping analysis.




#   Journal of informetrics, 11(4), 959-975.







#  published in 2021.




#  The paper is associated to the OpenAlex id W2755950973.







#  Results have to be sorted by relevance score in a descending order.







query

 

<-

 oa_query

(


  entity 

=

 

"works"

,
  cites 

=

 

"W2755950973"

,
  from_publication_date 

=

 

"2021-01-01"

,
  to_publication_date 

=

 

"2021-04-30"




)







res

 

<-

 oa_request

(


  query_url 

=

 

query

,
  count_only 

=

 

FALSE

,
  verbose 

=

 

FALSE




)







oa2df

(

res

, entity 

=

 

"works"

)




}