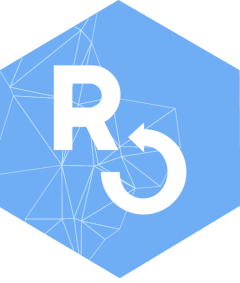 Language support in rnaturalearth
Andy South
2023-09-19
Source:
vignettes/language-support.Rmd
language-support.Rmd
(using languages but also about using with tmap and ggplot)
This vignette shows how rnaturalearth makes it easier to make maps with labels in languages other than Engish, and to make thematic maps if you have data that is referenced in languages other than Engish.
rnaturalearth is an R package to hold and facilitate interaction with natural earth vector map data.
Natural Earth is a public domain map dataset including vector country boundaries.
Testing showing a table of available data

data

(

df_layers_physical

)


data

(

df_layers_cultural

)





knitr

::

kable

(

df_layers_physical

, caption 

=

 

"physical vector data available via ne_download()"

)
physical vector data available via ne_download()

| layer | scale10 | scale50 | scale110 |
| --- | --- | --- | --- |
| antarctic_ice_shelves_lines | 1 | 1 | 0 |
| antarctic_ice_shelves_polys | 1 | 1 | 0 |
| coastline | 1 | 1 | 1 |
| geographic_lines | 1 | 1 | 1 |
| geography_marine_polys | 1 | 1 | 1 |
| geography_regions_elevation_points | 1 | 1 | 1 |
| geography_regions_points | 1 | 1 | 1 |
| geography_regions_polys | 1 | 1 | 1 |
| glaciated_areas | 1 | 1 | 1 |
| lakes | 1 | 1 | 1 |
| lakes_europe | 1 | 0 | 0 |
| lakes_historic | 1 | 1 | 0 |
| lakes_north_america | 1 | 0 | 0 |
| lakes_pluvial | 1 | 0 | 0 |
| land | 1 | 1 | 1 |
| land_ocean_label_points | 1 | 0 | 0 |
| land_ocean_seams | 1 | 0 | 0 |
| land_scale_rank | 1 | 0 | 0 |
| minor_islands | 1 | 0 | 0 |
| minor_islands_coastline | 1 | 0 | 0 |
| minor_islands_label_points | 1 | 0 | 0 |
| ocean | 1 | 1 | 1 |
| ocean_scale_rank | 1 | 0 | 0 |
| playas | 1 | 1 | 0 |
| reefs | 1 | 0 | 0 |
| rivers_europe | 1 | 0 | 0 |
| rivers_lake_centerlines | 1 | 1 | 1 |
| rivers_lake_centerlines_scale_rank | 1 | 1 | 0 |
| rivers_north_america | 1 | 0 | 0 |



knitr

::

kable

(

df_layers_cultural

, caption 

=

 

"cultural vector data available via ne_download()"

)
cultural vector data available via ne_download()

| layer | scale10 | scale50 | scale110 |
| --- | --- | --- | --- |
| admin_0_antarctic_claim_limit_lines | 1 | 0 | 0 |
| admin_0_antarctic_claims | 1 | 0 | 0 |
| admin_0_boundary_lines_disputed_areas | 1 | 1 | 0 |
| admin_0_boundary_lines_land | 1 | 1 | 1 |
| admin_0_boundary_lines_map_units | 1 | 0 | 0 |
| admin_0_boundary_lines_maritime_indicator | 1 | 1 | 0 |
| admin_0_boundary_map_units | 0 | 1 | 0 |
| admin_0_breakaway_disputed_areas | 0 | 1 | 0 |
| admin_0_countries | 1 | 1 | 1 |
| admin_0_countries_lakes | 1 | 1 | 1 |
| admin_0_disputed_areas | 1 | 0 | 0 |
| admin_0_disputed_areas_scale_rank_minor_islands | 1 | 0 | 0 |
| admin_0_label_points | 1 | 0 | 0 |
| admin_0_map_subunits | 1 | 1 | 0 |
| admin_0_map_units | 1 | 1 | 1 |
| admin_0_pacific_groupings | 1 | 1 | 1 |
| admin_0_scale_rank | 1 | 1 | 1 |
| admin_0_scale_rank_minor_islands | 1 | 0 | 0 |
| admin_0_seams | 1 | 0 | 0 |
| admin_0_sovereignty | 1 | 1 | 1 |
| admin_0_tiny_countries | 0 | 1 | 1 |
| admin_0_tiny_countries_scale_rank | 0 | 1 | 0 |
| admin_1_label_points | 1 | 0 | 0 |
| admin_1_seams | 1 | 0 | 0 |
| admin_1_states_provinces | 1 | 1 | 1 |
| admin_1_states_provinces_lakes | 1 | 1 | 1 |
| admin_1_states_provinces_lines | 1 | 1 | 1 |
| admin_1_states_provinces_scale_rank | 1 | 1 | 1 |
| airports | 1 | 1 | 0 |
| parks_and_protected_lands_area | 1 | 0 | 0 |
| parks_and_protected_lands_line | 1 | 0 | 0 |
| parks_and_protected_lands_point | 1 | 0 | 0 |
| parks_and_protected_lands_scale_rank | 1 | 0 | 0 |
| populated_places | 1 | 1 | 1 |
| populated_places_simple | 1 | 1 | 1 |
| ports | 1 | 1 | 0 |
| railroads | 1 | 0 | 0 |
| railroads_north_america | 1 | 0 | 0 |
| roads | 1 | 0 | 0 |
| roads_north_america | 1 | 0 | 0 |
| time_zones | 1 | 0 | 0 |
| urban_areas | 1 | 1 | 0 |
| urban_areas_landscan | 1 | 0 | 0 |