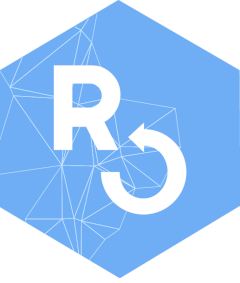 Step: Install an SSH key
Source:
R/steps-ssh.R
step_install_ssh_keys.Rd
Writes a private SSH key encoded in an environment variable to a file in ~/.ssh. Only run in non-interactive settings and if the environment variable exists and is non-empty. use_ghactions_deploy() and use_tic() functions encode a private key as an environment variable for use with this function.
Arguments
private_key_name

string
Only needed when deploying from builds on GitHub Actions. If you have set a custom name for the private key during creation of the SSH key pair via tic::use_ghactions_deploy()] or use_tic(), pass this name here.
See also
use_tic(), use_ghactions_deploy()
Other steps: step_add_to_drat(), step_add_to_known_hosts(), step_build_pkgdown(), step_do_push_deploy(), step_hello_world(), step_install_pkg, step_push_deploy(), step_run_code(), step_session_info(), step_setup_push_deploy(), step_setup_ssh(), step_test_ssh(), step_write_text_file()
Examples
dsl_init

(

)




#>

 

✔

 Creating a clean tic stage configuration


#>

 

ℹ

 See `?tic::dsl_get` for details



get_stage

(

"before_deploy"

)

 %>%
  add_step

(

step_install_ssh_keys

(

)

)





dsl_get

(

)




#>

 

──

 

tic configuration summary

 

───────────────────────────────────────────────────




#>

 

──

 

Stage: before_deploy

 

────────────────────────────────────────────────────────




#>

 

▶

 

step_install_ssh_keys()