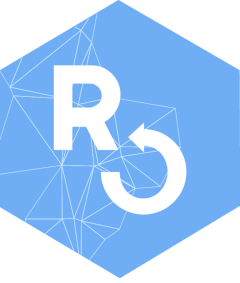 Reshaping Multiple Time Series
Source:
R/ts_long_wide.R
ts_long.Rd
Functions to reshape multiple time series from 'wide' to 'long' and vice versa. Note that long format data frames are ts-boxable objects, where wide format data frames are not. ts_long automatically identifies a time column, and uses columns on the left as id columns.
Value
a ts-boxable object of the same class as x, i.e., an object of class ts, xts, zoo, zooreg, data.frame, data.table, tbl, tbl_ts, tbl_time, tis, irts or timeSeries.
Examples
x

 

<-

 ts_df

(

ts_c

(

mdeaths

, 

fdeaths

)

)




df.wide

 

<-

 

ts_wide

(

x

)




df.wide




#>

          time mdeaths fdeaths


#>

 1  1974-01-01    2134     901


#>

 2  1974-02-01    1863     689


#>

 3  1974-03-01    1877     827


#>

 4  1974-04-01    1877     677


#>

 5  1974-05-01    1492     522


#>

 6  1974-06-01    1249     406


#>

 7  1974-07-01    1280     441


#>

 8  1974-08-01    1131     393


#>

 9  1974-09-01    1209     387


#>

 10 1974-10-01    1492     582


#>

 11 1974-11-01    1621     578


#>

 12 1974-12-01    1846     666


#>

 13 1975-01-01    2103     830


#>

 14 1975-02-01    2137     752


#>

 15 1975-03-01    2153     785


#>

 16 1975-04-01    1833     664


#>

 17 1975-05-01    1403     467


#>

 18 1975-06-01    1288     438


#>

 19 1975-07-01    1186     421


#>

 20 1975-08-01    1133     412


#>

 21 1975-09-01    1053     343


#>

 22 1975-10-01    1347     440


#>

 23 1975-11-01    1545     531


#>

 24 1975-12-01    2066     771


#>

 25 1976-01-01    2020     767


#>

 26 1976-02-01    2750    1141


#>

 27 1976-03-01    2283     896


#>

 28 1976-04-01    1479     532


#>

 29 1976-05-01    1189     447


#>

 30 1976-06-01    1160     420


#>

 31 1976-07-01    1113     376


#>

 32 1976-08-01     970     330


#>

 33 1976-09-01     999     357


#>

 34 1976-10-01    1208     445


#>

 35 1976-11-01    1467     546


#>

 36 1976-12-01    2059     764


#>

 37 1977-01-01    2240     862


#>

 38 1977-02-01    1634     660


#>

 39 1977-03-01    1722     663


#>

 40 1977-04-01    1801     643


#>

 41 1977-05-01    1246     502


#>

 42 1977-06-01    1162     392


#>

 43 1977-07-01    1087     411


#>

 44 1977-08-01    1013     348


#>

 45 1977-09-01     959     387


#>

 46 1977-10-01    1179     385


#>

 47 1977-11-01    1229     411


#>

 48 1977-12-01    1655     638


#>

 49 1978-01-01    2019     796


#>

 50 1978-02-01    2284     853


#>

 51 1978-03-01    1942     737


#>

 52 1978-04-01    1423     546


#>

 53 1978-05-01    1340     530


#>

 54 1978-06-01    1187     446


#>

 55 1978-07-01    1098     431


#>

 56 1978-08-01    1004     362


#>

 57 1978-09-01     970     387


#>

 58 1978-10-01    1140     430


#>

 59 1978-11-01    1110     425


#>

 60 1978-12-01    1812     679


#>

 61 1979-01-01    2263     821


#>

 62 1979-02-01    1820     785


#>

 63 1979-03-01    1846     727


#>

 64 1979-04-01    1531     612


#>

 65 1979-05-01    1215     478


#>

 66 1979-06-01    1075     429


#>

 67 1979-07-01    1056     405


#>

 68 1979-08-01     975     379


#>

 69 1979-09-01     940     393


#>

 70 1979-10-01    1081     411


#>

 71 1979-11-01    1294     487


#>

 72 1979-12-01    1341     574


ts_long

(

df.wide

)




#>

          id       time value


#>

 1   mdeaths 1974-01-01  2134


#>

 2   mdeaths 1974-02-01  1863


#>

 3   mdeaths 1974-03-01  1877


#>

 4   mdeaths 1974-04-01  1877


#>

 5   mdeaths 1974-05-01  1492


#>

 6   mdeaths 1974-06-01  1249


#>

 7   mdeaths 1974-07-01  1280


#>

 8   mdeaths 1974-08-01  1131


#>

 9   mdeaths 1974-09-01  1209


#>

 10  mdeaths 1974-10-01  1492


#>

 11  mdeaths 1974-11-01  1621


#>

 12  mdeaths 1974-12-01  1846


#>

 13  mdeaths 1975-01-01  2103


#>

 14  mdeaths 1975-02-01  2137


#>

 15  mdeaths 1975-03-01  2153


#>

 16  mdeaths 1975-04-01  1833


#>

 17  mdeaths 1975-05-01  1403


#>

 18  mdeaths 1975-06-01  1288


#>

 19  mdeaths 1975-07-01  1186


#>

 20  mdeaths 1975-08-01  1133


#>

 21  mdeaths 1975-09-01  1053


#>

 22  mdeaths 1975-10-01  1347


#>

 23  mdeaths 1975-11-01  1545


#>

 24  mdeaths 1975-12-01  2066


#>

 25  mdeaths 1976-01-01  2020


#>

 26  mdeaths 1976-02-01  2750


#>

 27  mdeaths 1976-03-01  2283


#>

 28  mdeaths 1976-04-01  1479


#>

 29  mdeaths 1976-05-01  1189


#>

 30  mdeaths 1976-06-01  1160


#>

 31  mdeaths 1976-07-01  1113


#>

 32  mdeaths 1976-08-01   970


#>

 33  mdeaths 1976-09-01   999


#>

 34  mdeaths 1976-10-01  1208


#>

 35  mdeaths 1976-11-01  1467


#>

 36  mdeaths 1976-12-01  2059


#>

 37  mdeaths 1977-01-01  2240


#>

 38  mdeaths 1977-02-01  1634


#>

 39  mdeaths 1977-03-01  1722


#>

 40  mdeaths 1977-04-01  1801


#>

 41  mdeaths 1977-05-01  1246


#>

 42  mdeaths 1977-06-01  1162


#>

 43  mdeaths 1977-07-01  1087


#>

 44  mdeaths 1977-08-01  1013


#>

 45  mdeaths 1977-09-01   959


#>

 46  mdeaths 1977-10-01  1179


#>

 47  mdeaths 1977-11-01  1229


#>

 48  mdeaths 1977-12-01  1655


#>

 49  mdeaths 1978-01-01  2019


#>

 50  mdeaths 1978-02-01  2284


#>

 51  mdeaths 1978-03-01  1942


#>

 52  mdeaths 1978-04-01  1423


#>

 53  mdeaths 1978-05-01  1340


#>

 54  mdeaths 1978-06-01  1187


#>

 55  mdeaths 1978-07-01  1098


#>

 56  mdeaths 1978-08-01  1004


#>

 57  mdeaths 1978-09-01   970


#>

 58  mdeaths 1978-10-01  1140


#>

 59  mdeaths 1978-11-01  1110


#>

 60  mdeaths 1978-12-01  1812


#>

 61  mdeaths 1979-01-01  2263


#>

 62  mdeaths 1979-02-01  1820


#>

 63  mdeaths 1979-03-01  1846


#>

 64  mdeaths 1979-04-01  1531


#>

 65  mdeaths 1979-05-01  1215


#>

 66  mdeaths 1979-06-01  1075


#>

 67  mdeaths 1979-07-01  1056


#>

 68  mdeaths 1979-08-01   975


#>

 69  mdeaths 1979-09-01   940


#>

 70  mdeaths 1979-10-01  1081


#>

 71  mdeaths 1979-11-01  1294


#>

 72  mdeaths 1979-12-01  1341


#>

 73  fdeaths 1974-01-01   901


#>

 74  fdeaths 1974-02-01   689


#>

 75  fdeaths 1974-03-01   827


#>

 76  fdeaths 1974-04-01   677


#>

 77  fdeaths 1974-05-01   522


#>

 78  fdeaths 1974-06-01   406


#>

 79  fdeaths 1974-07-01   441


#>

 80  fdeaths 1974-08-01   393


#>

 81  fdeaths 1974-09-01   387


#>

 82  fdeaths 1974-10-01   582


#>

 83  fdeaths 1974-11-01   578


#>

 84  fdeaths 1974-12-01   666


#>

 85  fdeaths 1975-01-01   830


#>

 86  fdeaths 1975-02-01   752


#>

 87  fdeaths 1975-03-01   785


#>

 88  fdeaths 1975-04-01   664


#>

 89  fdeaths 1975-05-01   467


#>

 90  fdeaths 1975-06-01   438


#>

 91  fdeaths 1975-07-01   421


#>

 92  fdeaths 1975-08-01   412


#>

 93  fdeaths 1975-09-01   343


#>

 94  fdeaths 1975-10-01   440


#>

 95  fdeaths 1975-11-01   531


#>

 96  fdeaths 1975-12-01   771


#>

 97  fdeaths 1976-01-01   767


#>

 98  fdeaths 1976-02-01  1141


#>

 99  fdeaths 1976-03-01   896


#>

 100 fdeaths 1976-04-01   532


#>

 101 fdeaths 1976-05-01   447


#>

 102 fdeaths 1976-06-01   420


#>

 103 fdeaths 1976-07-01   376


#>

 104 fdeaths 1976-08-01   330


#>

 105 fdeaths 1976-09-01   357


#>

 106 fdeaths 1976-10-01   445


#>

 107 fdeaths 1976-11-01   546


#>

 108 fdeaths 1976-12-01   764


#>

 109 fdeaths 1977-01-01   862


#>

 110 fdeaths 1977-02-01   660


#>

 111 fdeaths 1977-03-01   663


#>

 112 fdeaths 1977-04-01   643


#>

 113 fdeaths 1977-05-01   502


#>

 114 fdeaths 1977-06-01   392


#>

 115 fdeaths 1977-07-01   411


#>

 116 fdeaths 1977-08-01   348


#>

 117 fdeaths 1977-09-01   387


#>

 118 fdeaths 1977-10-01   385


#>

 119 fdeaths 1977-11-01   411


#>

 120 fdeaths 1977-12-01   638


#>

 121 fdeaths 1978-01-01   796


#>

 122 fdeaths 1978-02-01   853


#>

 123 fdeaths 1978-03-01   737


#>

 124 fdeaths 1978-04-01   546


#>

 125 fdeaths 1978-05-01   530


#>

 126 fdeaths 1978-06-01   446


#>

 127 fdeaths 1978-07-01   431


#>

 128 fdeaths 1978-08-01   362


#>

 129 fdeaths 1978-09-01   387


#>

 130 fdeaths 1978-10-01   430


#>

 131 fdeaths 1978-11-01   425


#>

 132 fdeaths 1978-12-01   679


#>

 133 fdeaths 1979-01-01   821


#>

 134 fdeaths 1979-02-01   785


#>

 135 fdeaths 1979-03-01   727


#>

 136 fdeaths 1979-04-01   612


#>

 137 fdeaths 1979-05-01   478


#>

 138 fdeaths 1979-06-01   429


#>

 139 fdeaths 1979-07-01   405


#>

 140 fdeaths 1979-08-01   379


#>

 141 fdeaths 1979-09-01   393


#>

 142 fdeaths 1979-10-01   411


#>

 143 fdeaths 1979-11-01   487


#>

 144 fdeaths 1979-12-01   574