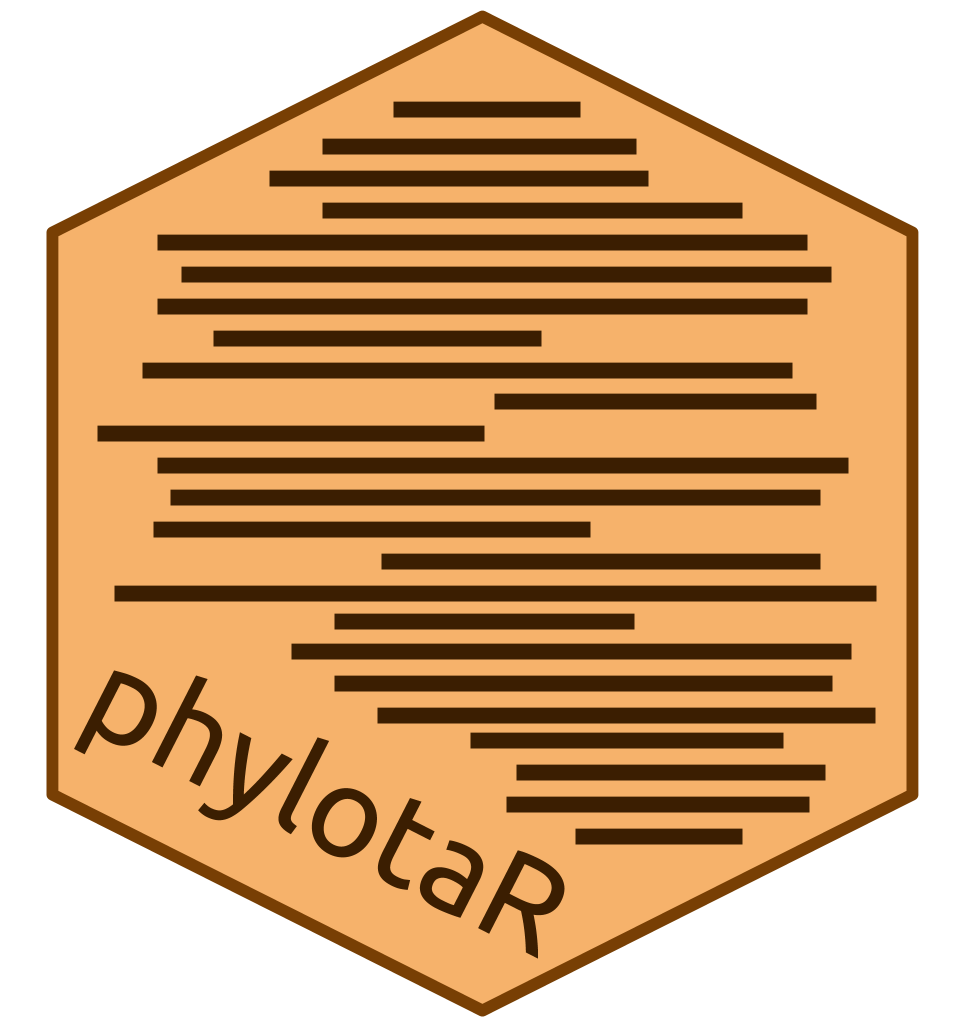 phylotaR Tutorial
Source:
vignettes/phylotaR.Rmd
phylotaR.Rmd
Introduction
The first step to running a phylogenetic analysis is the identification of overlapping sequences. Often orthology is determined by pairing sequences whose gene names match (e.g. COI sequences with COI sequences, rbcl sequences with rbcl sequences). Problems can arise however if gene names differ between authors, if different gene sections are represented or if sequences are mislabelled. These issues can be especially problematic for large-scale analyses where individual errors cannot be detected.
PhyLoTa is a pipeline that uses an alignment search tool to identify orthologous sequences without the need for gene name matching. For a given parental taxonomic group, the pipeline will search through available sequences hosted on GenBank and identify orthologous sequence clusters. A user is then able to survey the identified clusters and select the ones which best suit their phylogenetic analysis needs, e.g. by selecting the clusters that maximise the number of taxonomic groups.
This R pacakge, phylotaR, is an R implementation of this pipeline. In this vignette we will demonstrate how to run PhyLoTa using a small taxonomic group. The pipeline is composed of four automated stages (taxise, download, cluster, cluster2) and a final user-performed stage of cluster selection.
Installing NCBI BLAST+ Tools
The PhyLoTa pipeline uses BLAST to identify orthologous sequence clusters. In order to run phylotaR, a local copy of the BLAST software must be installed on your computer. Installing the phylotaR package does not install BLAST, it must be installed separately. To install BLAST+, please see the NCBI website's installation instructions.