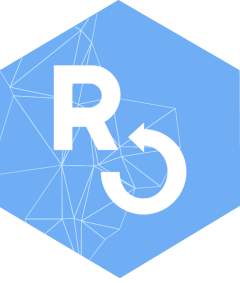 EndoMineR
Sebastian Zeki 2022-07-01
Source:
vignettes/EndoMineR.Rmd
EndoMineR.Rmd
Aims of EndoMineR
The goal of EndoMineR is to extract as much information as possible from free or semi-structured endoscopy reports and their associated pathology specimens.
Gastroenterology now has many standards against which practice is measured although many reporting systems do not include the reporting capability to give anything more than basic analysis. Much of the data is locked in semi-structured text. However the nature of semi-structured text means that data can be extracted in a standardised way- it just requires more manipulation.
This package provides that manipulation so that complex endoscopic-pathological analyses, in line with recognised standards for these analyses, can be done.
##How is the package divided?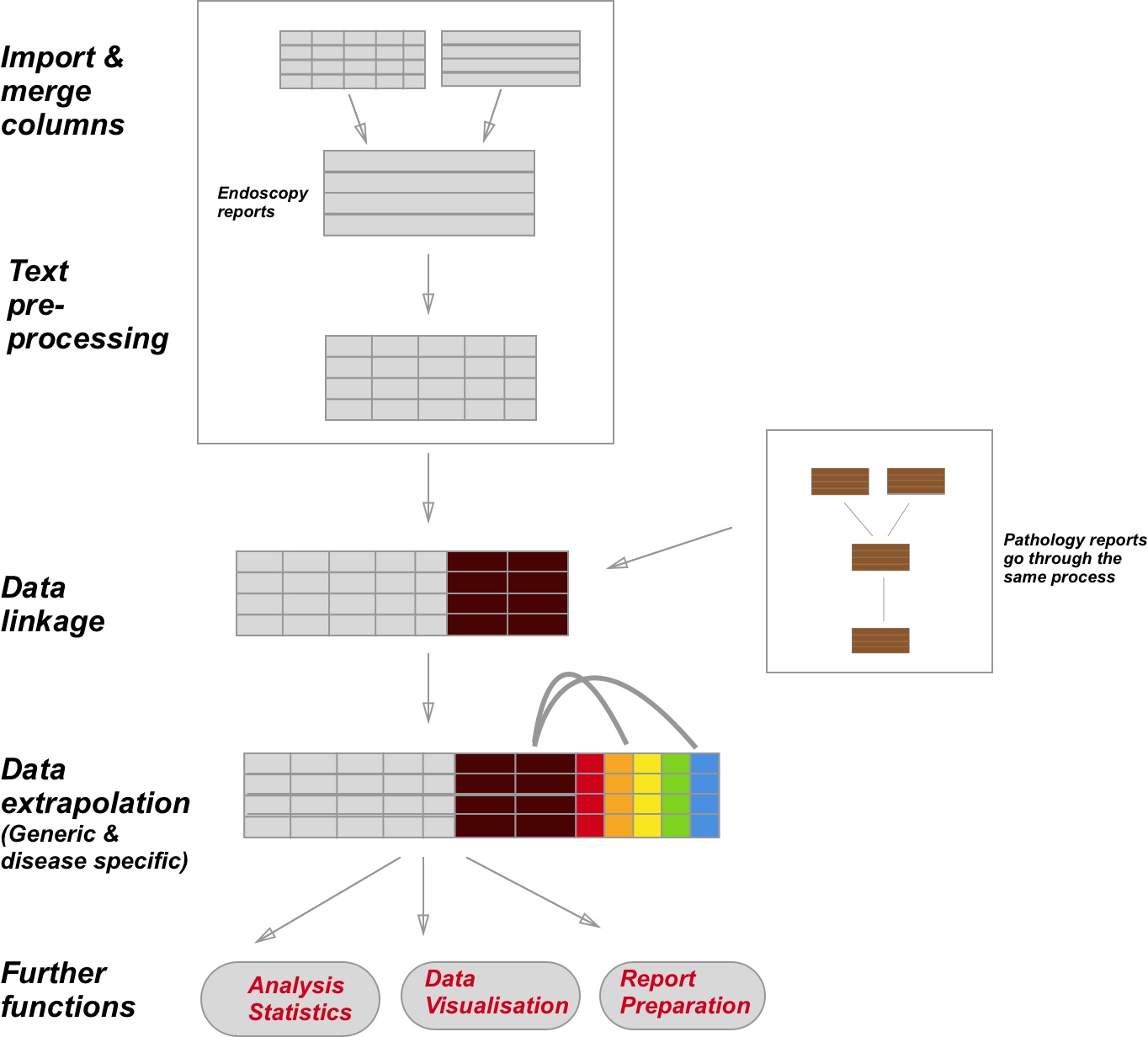 The package is basically divided into parts. How all the parts are connected in shown in the figure above. The import of the raw data is left up to the user with the overall aim being that all the data is present in one dataframe.
1. Extraction and cleaning
If using raw reports, then once you have imported the data into your R environment, you can go ahead and use the textPrep function. If you have pre-segregated data, then use the EndoPaste function (explained at the end of this section).
Once the data is ready you can use the textPrep function. This function is really a wrapper for a number of different functions that work on your data.
2. Data linkage
Endoscopy data may be linked with other types of data. The most common associated dataset is pathology data from biopsies etc taken at endoscopy. This pathology data should be processed in exactly the same way as the endoscopy data- namely with textPrep (with or without EndoPaste).
The resulting pathology dataset should then be merged with the endoscopy dataset using Endomerge2 which will merge all rows with the same hospital number and do a fuzzy match (up to 7 days after the endoscopy) with pathology so the right endoscopy event is associated with the right pathology report.An example of merging the included datasets Mypath and Myendo is given here:
v

<-

Endomerge2

(

Myendo

,

'Dateofprocedure'

,

'HospitalNumber'

,

Mypath

,

'Dateofprocedure'

,

'HospitalNumber'

)