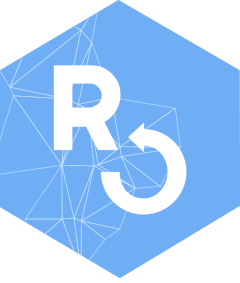 Overview
Najko Jahn
2023-09-20
Source:
vignettes/introducing-europepmc.Rmd
introducing-europepmc.Rmd
What is searched?
Europe PMC is a repository of life science literature. Europe PMC ingests all PubMed content and extends its index with other literature and patent sources.
For more background on Europe PMC, see:
Levchenko, M., Gou, Y., Graef, F., Hamelers, A., Huang, Z., Ide-Smith, M., … McEntyre, J. (2017). Europe PMC in 2017. Nucleic Acids Research, 46(D1), D1254–D1260. https://doi.org/10.1093/nar/gkx1005
How to search Europe PMC with R?
This client supports the Europe PMC search syntax. If you are unfamiliar with searching Europe PMC, check out the Europe PMC query builder, a very nice tool that helps you to build queries. To make use of Europe PMC queries in R, copy & paste the search string to the search functions of this package.
In the following, some examples demonstrate how to search Europe PMC with R.