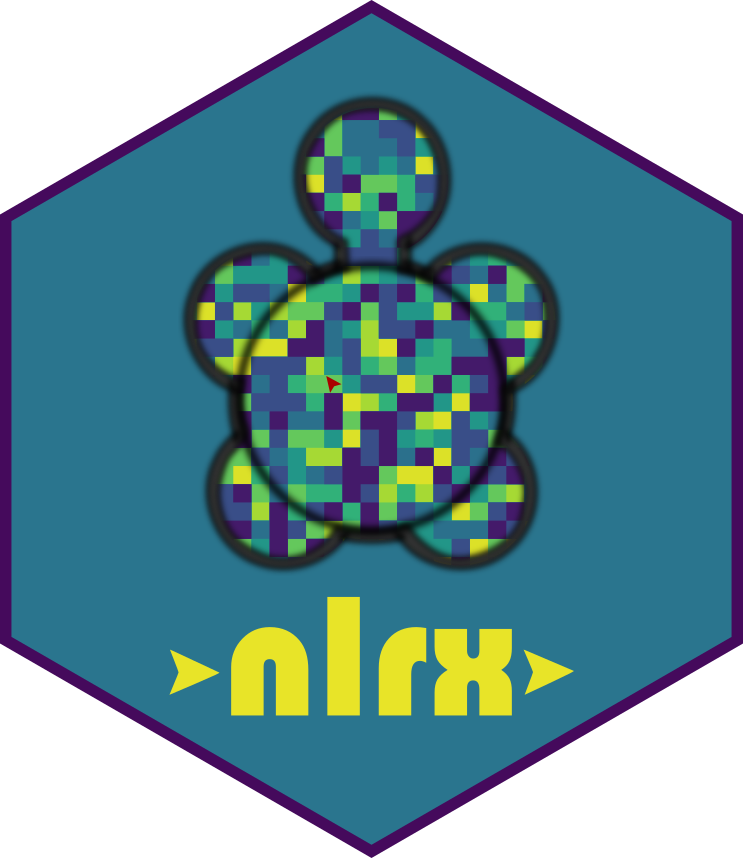 Approximate Bayesian Computation (ABC)
Jan Salecker
2023-12-04
Source:
vignettes/abc.Rmd
abc.Rmd
Approximate bayesian computation (ABC) with nlrx
Approximate bayesian computation (ABC) algorithms have been increasingly used for calibration of agent-based simulation models. The nlrx package provides different algorithms from the EasyABC package. These algorithms can be used by attaching the corresponding simdesigns (simdesign_ABCmcmc_Marjoram(), simdesign_ABCmcmc_Marjoram_original(), simdesign_ABCmcmc_Wegmann()). Example 1 shows the process of how to use ABC with nlrx. Additionally, Latin Hypercube Sampling output can be used to calculate parameter distributions based on rejection sampling and local linear regression. Example 2 shows, how the simdesign_lhs() can be used in combination with the abc package.
Example 1: Approximate bayesian computation with Monte-Carlo Markov-Chain
Here we present one example for the widely used Marjoram algorithm which combines ABC with a Markov-Chain Monte-Carlo parameter sampling scheme. However, the other two ABCmcmc simdesigns work in a very similar way except for the parameter definitions within the simdesigns (see respective documentation pages for help).
We use the Wolf Sheep Predation model from the models library to show a basic example of the calibration workflow.