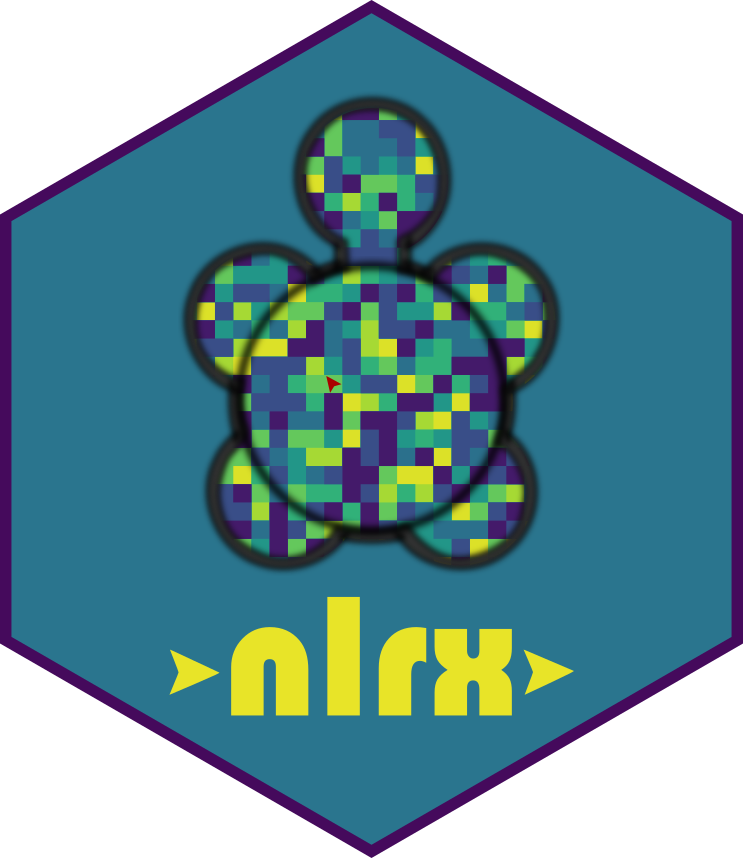 Capturing NetLogo output manually
Jan Salecker
2023-12-04
Source:
vignettes/articles/manual-output.Rmd
manual-output.Rmd
Capturing output manually
While nlrx provides the metrics, metrics.turtles, metrics.patches and metrics.links slots of the exerpiment class to capture global and agent related output from NetLogo models, this might not be sufficient under certain circumstances. For example, the metrics slot cannot track and collect nested list output or similar complex data structures such as NetLogo arrays or matrices. Another example would be spatial output such as shapefiles or grids, generated with the GIS extension. Additionally, you might already have implemented complex routines in your model which write model output to disk.
The main question for this vignette to answer is: How can you link such self-written output to your nlrx experiment. Here we show you one basic example how this works. In this example we write ascii raster files using the GIS extension in NetLogo. However, the same workflow can of course be applied to other types of output, for example text files written with file-type primitives or the csv extension.