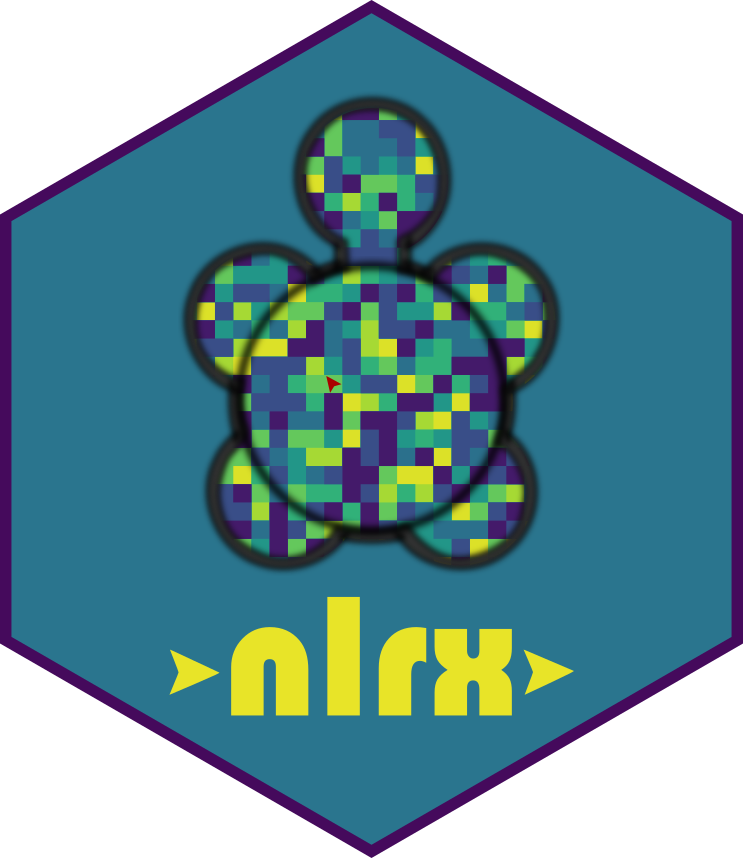 Optimization
Jan Salecker
2023-11-22
Source:
vignettes/optimization.Rmd
optimization.Rmd
Optimization with nlrx
Here we present two simple examples for running an optimization algorithm on a NetLogo model with nlrx. In our example, we use the Simulated Annealing simdesign (simdesign_GenSA()). However, except for the parameter definitions in the simdesign function and the output of the function, the genetic algorithm optimization (simdesign_GenAlg()) works in the same way.
We use the Wolf Sheep Predation model from the models library to show a basic example of the optimization workflow. Example 1 shows, how a NetLogo reporter can be used as a fitness criterion for optimization. Example 2 uses a self-defined evaluation function that calculates landscape metrics that are then used as fitness criterion.