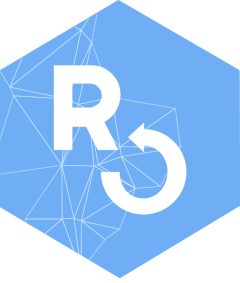 Primers and probes calibration vignette
Edward Wallace
April 2022
Source:
vignettes/calibration_vignette.Rmd
calibration_vignette.Rmd
Summary: calibrating primer sets from a real experimental test
This vignette shows how to use tidyqpcr functions to calibrate qPCR probes.
This is real qPCR data by Edward Wallace in Feb 2019, testing new RT-qPCR primer sets against S. cerevisiae genes. We took exponential-phase total RNA previously extracted by Jamie Auxillos.
We tested 2-3 primer sets each for 7 genes:
ECM38/YLR299W (3 primer sets)
FET5/YFL041W (3 primer sets)
GPT2/YKR067W
ILV5/YLR355C
NRD1/YNL251C
RDL1/YOR285W
TFS1/YLR178C
We started with two biological replicate RNA samples, treated with DNase and then split for a test sample with reverse transcriptase (RT) and negative control without reverse transcriptase (-RT). We also took a no template (NT) negative control. For each RT reaction we do serial 5x dilutions down to 125x to form a quantitative calibration curve.
The data were measured on a Roche LC480 instrument in a single 384-well plate. Quantification was performed in the Roche LightCycler software prior to exporting the data.
Setup knitr options and load packages