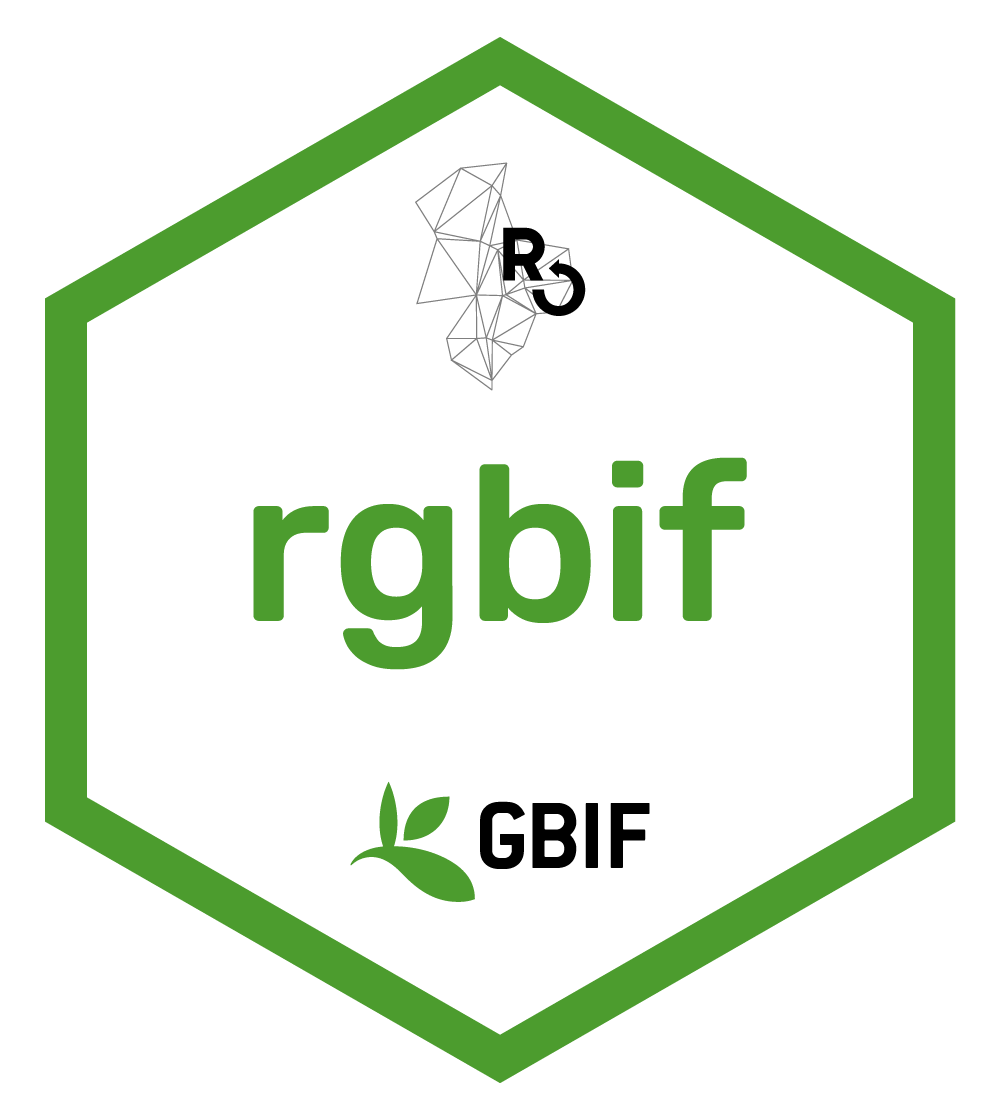 rgbif
rgbif gives you access to data from GBIF via their REST API. GBIF versions their API - we are currently using v1 of their API. You can no longer use their old API in this package - see ?rgbif-defunct.
Please cite rgbif. Run the following to get the appropriate citation for the version you're using:
To get started, see:
Check out the rgbif paper for more information on this package and the sister Python, Ruby, and PHP clients.
We strongly recommend that you use occ_download() rather than occ_search() for getting GBIF mediated occurrences. See article Getting Occurrence Data From GBIF.
Installation
Or, install development version
pak

::

pkg_install

(

"ropensci/rgbif"

)




# OR


install.packages

(

"rgbif"

, repos

=

"https://dev.ropensci.org"

)
Meta
Please report any issues or bugs.
License: MIT
Get citation information for rgbif in R doing citation(package = 'rgbif')
Please note that this package is released with a Contributor Code of Conduct. By contributing to this project, you agree to abide by its terms.
---
This package is part of spocc, along with several other packages, that provide access to occurrence records from multiple data sources.
---