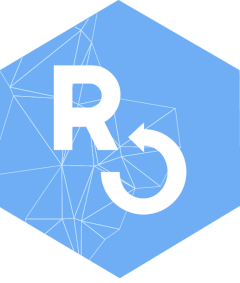 Download one submission.
Source:
R/submission_get.R
get_one_submission.Rd
This function is the workhorse for the vectorised function submission_get, which gets all submissions for a list of submission IDs.
Arguments
iid

pid

fid

url

un

pw

retries
Details
Note this function returns a nested list containing any repeating subgroups. As the presence and length of repeating subgroups is non-deterministic and entirely depends on the completeness of the submission data, we cannot rectangle them any further here. Rectangling requires knowledge of the form schema and the completeness of submission data.
See also
https://odkcentral.docs.apiary.io/#reference/forms-and-submissions/submissions/retrieving-submission-xml
Other utilities: attachment_get(), attachment_link(), attachment_url(), drop_null_coords(), form_schema_parse(), get_one_attachment(), get_one_submission_attachment_list(), get_one_submission_audit(), handle_ru_attachments(), handle_ru_datetimes(), handle_ru_geopoints(), handle_ru_geoshapes(), handle_ru_geotraces(), isodt_to_local(), odata_submission_rectangle(), predict_ruodk_name(), prepend_uuid(), split_geopoint(), split_geoshape(), split_geotrace(), strip_uuid(), tidyeval, unnest_all()
Examples
if

 

(

FALSE

)

 

{




# See vignette("setup") for setup and authentication options


# ruODK::ru_setup(svc = "....svc", un = "[email protected]", pw = "...")





# With explicit credentials, see tests




sl

 

<-

 submission_list

(

)







sub

 

<-

 

get_one_submission

(

sl

$

instance_id

[[

1

]

]

)




listviewer

::

jsonedit

(

sub

)







# The details for one submission depend on the form fields


length

(

sub

)




# > 11







# The items are the field names. Repeated groups have the same name.


names

(

sub

)




# > "meta"                     "encounter_start_datetime" "reporter"




# > "device_id"                "location"                 "habitat"




# > "vegetation_structure"     "perimeter"                "taxon_encounter"




# > "taxon_encounter"          "encounter_end_datetime"




}