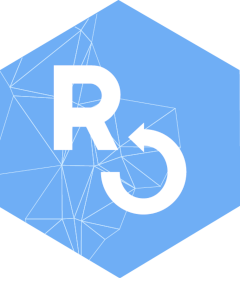 The Database of Odor Responses - DoOR functions package
Daniel Münch
2023-09-02
Source:
vignettes/DoOR.functions_main.Rmd
DoOR.functions_main.Rmd
DoOR consists of two R packages and both are needed for DoOR to work properly. One package, DoOR.data contains all the Drosophila odor responses we gathered from labs around the world or recorded ourselves. The other package DoOR.functions contains the DoOR framework for integrating heterogeneous data sets as well as analysis tools and functions for visualization.
In this vignette we describe how to build, modify and update DoOR and introduce some helper functions. There are two other vignettes explaining the plotting functions and the analysis tools in detail. ##
Loading DoOR
The first step after starting R is to attach both packages and to load the response data:
## 




## Welcome to DoOR.data




## Version: 2.0.1




## Released: 2017-03-07




## 




## Please use load_door_data() to load all data into your workspace now.
## 




## Welcome to DoOR.functions




## Version: 2.0.1.9000




## Released: 




## 




## Please note that all function names have been changed to 'snake_case'




##        for consistency.




##       




## Old  'camelCase' function names will stop working in one of the next




##        versions.
load_door_data() attaches the data from DoOR.data.
Modifying, building and updating DoOR
DoOR comes with all the original data sets as well as with a pre-computed version of the consensus matrix door_response_matrix where all data was integrated using the DoOR merging algorithms (see paper for details on how the algorithm works). The values in door_response_matrix are globally normalized with values scaled [0,1]. door_response_matrix_non_normalized is a version of the consensus data that is not globally normalized meaning that responses are scaled [0,1] within each responding unit (receptor, sensory neuron, glomerulus…).